Football Expert & Columnist
Petr Cech v Thibaut Courtois: Graeme Souness on Chelsea's goalkeepers
Which stopper will play against Burnley on Monday Night Football?
Last Updated: 15/08/14 2:58pm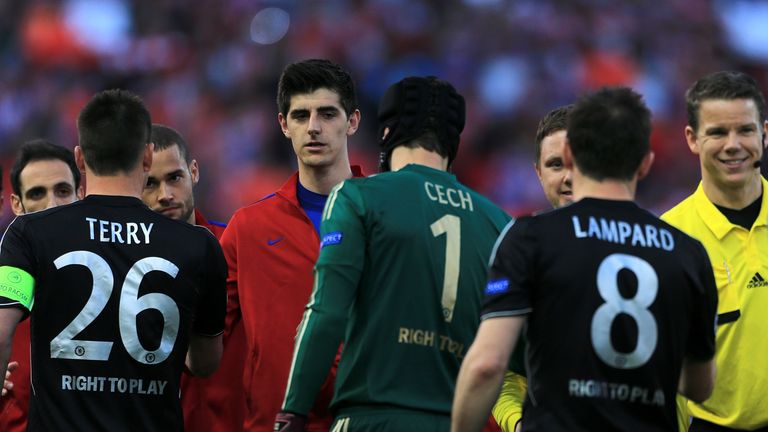 Graeme Souness believes there is "an element of risk" if Chelsea decide to drop Petr Cech in favour of Thibaut Courtois for their Premier League opener against Burnley.
Chelsea's visit to Turf Moor is live on Monday Night Football and long-serving goalkeeper Cech now faces the stiffest competition of his Blues career to hang on to his place in the team.
Belgian youngster Courtois has garnered rave reviews throughout two seasons on loan at Atletico Madrid where he played against Chelsea in the Champions League semi-final, and also won a La Liga medal.
But Sky Sports pundit Souness encouraged Mourinho to stand by Cech for now.
"Someone's going to be an unhappy goalkeeper," he told Sky Sports News.
"Cech has been arguably the outstanding goalkeeper in the Premier League for the past six or seven years. Just to drop him, I would say that is a risk."
"Courtois has been outstanding in Spanish football and we saw him at the World Cup.
Someone's going to be an unhappy goalkeeper
Graeme Souness
"He looks to be a quality performer but there's still a question mark because he's not done it in the Premier League. There's no reason why he shouldn't do it in the Premier League, but to just park Petr Cech, I think there's an element of risk to that.
"I personally wouldn't have done that. I'm reading the papers and it seems that's what is going to happen. If it's not broken, why try and fix it?
"Cech is a proper goalkeeper and I imagine in the dressing room he is a proper lad as well. So if he's out of the team, sitting in that dressing room, he'll have an influence."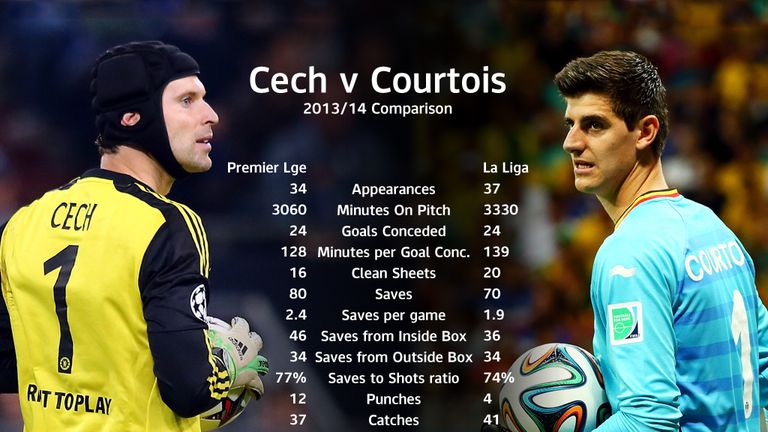 Instant impact
Mourinho splashed the cash on two other players from La Liga over the summer with Cesc Fabregas and Diego Costa arriving from Barcelona and Atletico Madrid in big-money moves.
Souness expects the two marquee signings to feature at Burnley although he has differing expectations of the Spanish pair.
He added: "Diego Costa – will he get the goals that will be the difference in a really tight game? He had a great season with Atletico last year. But at the World Cup he was a shadow of himself, that's the only question mark you have there.
"There's no questions to be asked about Cesc Fabregas, he'll come in from day one."
Burnley v Chelsea is live on Monday Night Football, 7pm, Sky Sports 1 HD.