Football Commentator & Columnist
Martin Tyler pays tribute to former England and Preston winger Sir Tom Finney
Sir Tom Finney's unique talent was only surpassed by his peerless humility, says Martin Tyler.
Last Updated: 17/02/14 11:30am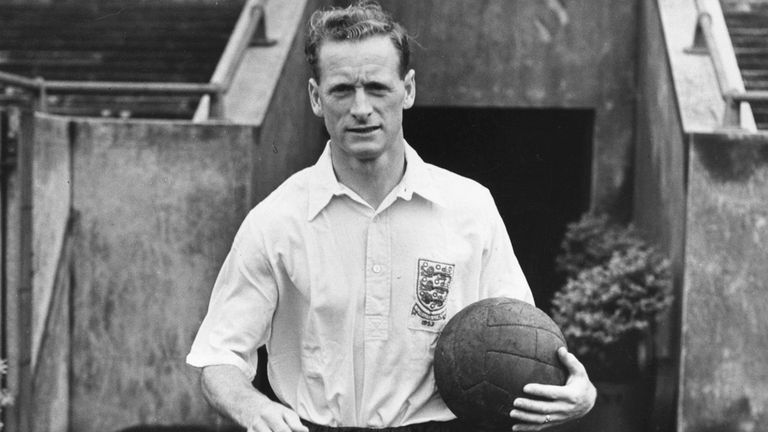 Sir Tom had wonderful talent as a winger, or indeed as a central striker, as we call them these days but a centre forward as he would have said.
He made lots of goals and scored plenty of goals. He was a one-team man at Preston North End and he had a job as well. He was a plumber and known as the Preston plumber. His reputation, both as a footballer and a man, was top class.
I met him a few times, obviously a well after his playing days, but you could not ask for a more modest man of his talent. He goes down quite properly as one of the great British players of the 20th century.
His biggest quality was his humility. To get him to talk about how good he was, when I was a young reporter, was quite difficult. I did see him play, through very young eyes, and he was a great of the time and should be remembered as one.
I don't think he has ever lost his position. He was not swallowed up by history. His skill was such that generations remembered him even though they had not seen him play. It is sad news but he had a very good run.
It was a golden time after the Second World War. There were huge attendances to the matches and the players were very poorly rewarded financially, which is why Tom kept going with his trade.
It was a wonderful time for them to play because of the relief after war to have entertainment again for the supporters and the football clubs. It was his time and in that time he was a superstar.
I just think he was unique and I don't think there are comparisons. He was a very gifted footballer in very difficult times; the pitches were difficult, the ball was heavy with lace in it and he was a magician.
For me he will always be a reminder of when football was very different to what it is now. There was very little television coverage of course some of the England internationals were only played in the 1958 World Cup. But for me he will always be synonymous of the football magazines of the time.
As I was growing up in the 1950s as he was playing, we did not get to see them apart from at a game. If you went to a game, you could squeeze in by getting there at 12pm for a 3pm kick off. If you came away and could say, "I saw Tom Finney play", you could go to school the next day and you would be a star yourself.