Football Commentator & Columnist
World Cup 2014: England remain confident they can make the knockout rounds, says Martin Tyler
'Italy right-back Matteo Darmian was superb, but you have to feel for Gary Lewin'
Last Updated: 16/06/14 7:28pm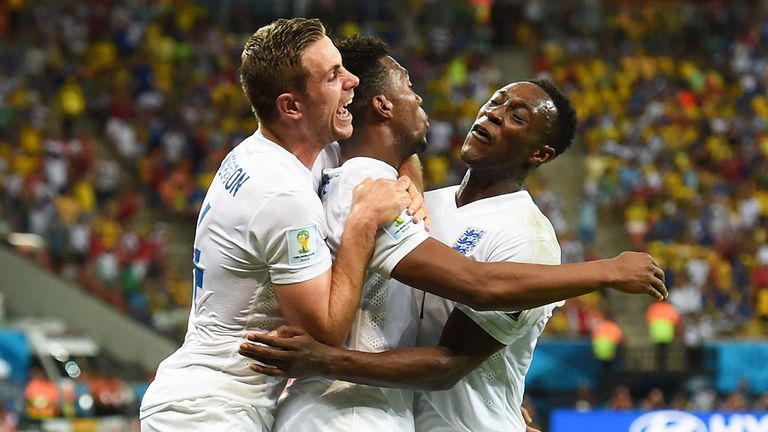 England defeats have been all too common in major tournaments but Saturday's loss to Italy came into a different category.
There was the pride of fully contributing to a wonderful match. There was promise in an enterprising performance. That there was no immediate media outcry suggested that even seasoned observers believed England were unlucky to lose.
Talking to a number of the players in the immediate aftermath you sensed that their dismay at the result was tempered by a strong belief that they can deliver in the last two Group games.
After all, the last time England were beaten in their opening match at the Finals of a World Cup, by Portugal in 1986, they reached the last eight and only went out to Diego Maradona's unique mix of cheating and genius.
Attention
Both teams coped admirably with the heat and humidity, although cramp hit several England players late in the game.
Sadly there was no Gary Lewin there to treat them. England's top physio , who has been a fixture on the bench for over 200 internationals, was, by that time, in need of serious medical attention himself.
As you read this he will be back in London for surgery on an ankle both fractured and dislocated in the touchline celebrations after Daniel Sturridge's goal.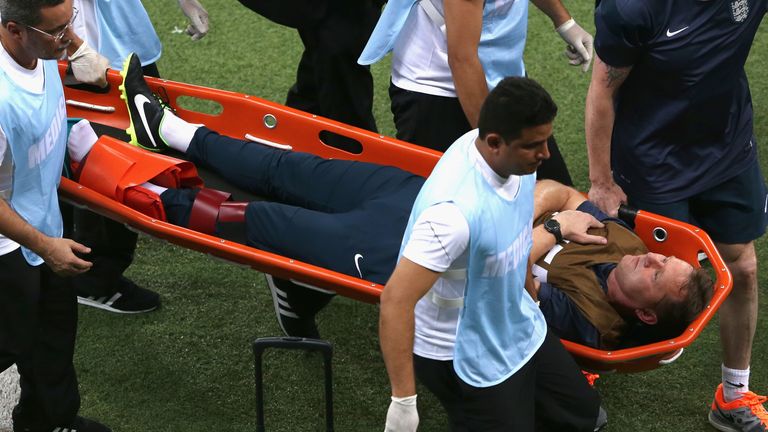 There is no more popular member of the England staff and it is a real shame that his World Cup should end in such a freakish way, particularly after his work and that of the other team medics meant England went into the tournament with almost a clean bill of health.
On the subject of injuries, Italy should be congratulated on getting such a great display from a squad which was much harder hit in that respect.
England's youngsters caught the eye but it was Italy's rampaging right-back, Matteo Darmian, who stole the show. It was only his second cap. I also saw his first at Fulham against the Republic of Ireland a couple of weeks earlier when he also played with style.
My Rio-based driver will put his car on a ship to get it home, a ten-day trip while he flies south to await the eventual return of his wheels!
Martin Tyler
Remote
After two days in Manaus I am off to Rio. It is only a fleeting stop for a change of clothing and then I am back north again to Fortaleza to follow Brazil.
Sadly no time to explore the jungle or take a boat on the Amazon, but many of the England fans have been to the considerable tourist attractions in this remote but rich part of the Brazil.
The only main highway out of here is north to Venezuela. My Rio-based driver will put his car on a ship to get it home, a ten-day trip while he flies south to await the eventual return of his wheels!
The lavish new stadium still has more World Cup dates but no one knows what will happen to it then. There is no major football club here to move into it. One suggestion is that it might be turned into a prison!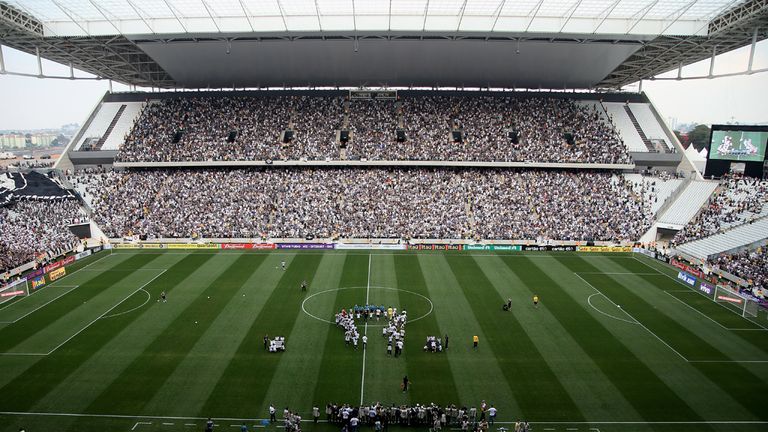 I am writing before breakfast which always the culinary highlight of my day. Here there is no banana vitamin drink as there was in Sao Paulo but Manaus has some exotic fruits with juices to match. The healthy option.
However, this hotel suggests you eat the fruit topped by what has been a temptation for me since the food rationing of my very early childhood, condensed milk!
I really should resist such decadent sweetness but then every Englishman needs a bit of comfort after a World Cup loss…