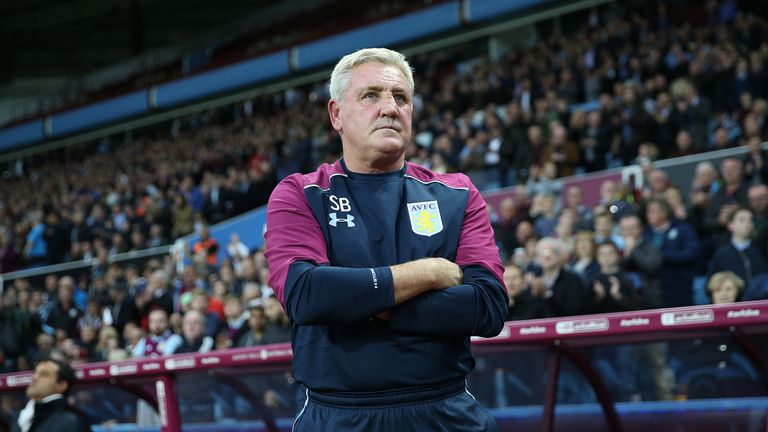 New Aston Villa manager Steve Bruce praised the club's vast army of travelling fans after a late penalty from Jordan Ayew secured a 2-1 win at Reading.
The Midlands side brought a 4,000-strong following down to Berkshire on Tuesday evening and their dedication was rewarded in the closing stages of the game, as Jordan Ayew's penalty sealed a first league win since 13 August.
It was also Bruce's first victory since succeeding Robert Di Matteo last week and he was clearly humbled by the support base of his new club.
"You have to make a special mention of the supporters," he said. "They've travelled down here in their thousands, they've got behind their team in the last 10 minutes and breathed life into the lads.
"The players have had a tough time so you've just got to try to restore a little bit of belief. We haven't done a lot but we'll get stuck into them over the next few weeks and months.
"I've got to try to get a bit of belief back into the whole club. They've had it tough but it shows you the magnitude of the club when they bring 4,000 fans to Reading on a Tuesday night.
"That's quite remarkable. Not many clubs can do that.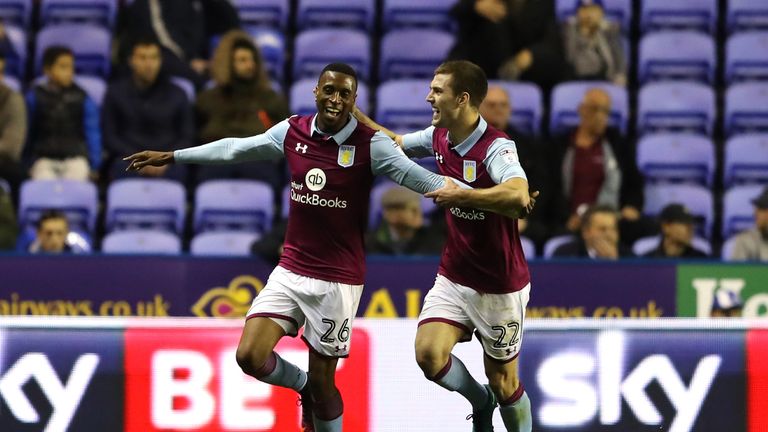 "I've been given the privilege to manage this club and I'll be doing my best to turn around this big juggernaut and breathe a bit of belief back into it. A few good results will do that."
Villa were without midfielder Jack Grealish, who was retrospectively given a three-match ban by the FA for stamping on Conor Coady in the 1-1 draw with Wolverhampton Wanderers on Saturday.
"I thought Jack was a bit unfortunate, I didn't think it was that bad," Bruce said. "Then again, others have seen it in a different way."
You can watch Premier League footballl, plus England's tour of Bangladesh and the US Grand Prix on Sky Sports. Upgrade now and enjoy six months at half price!