Chelsea v Arsenal, Man United v Everton: Do red or blue shirts win titles?
By Adam Smith
Last Updated: 13/09/17 3:30pm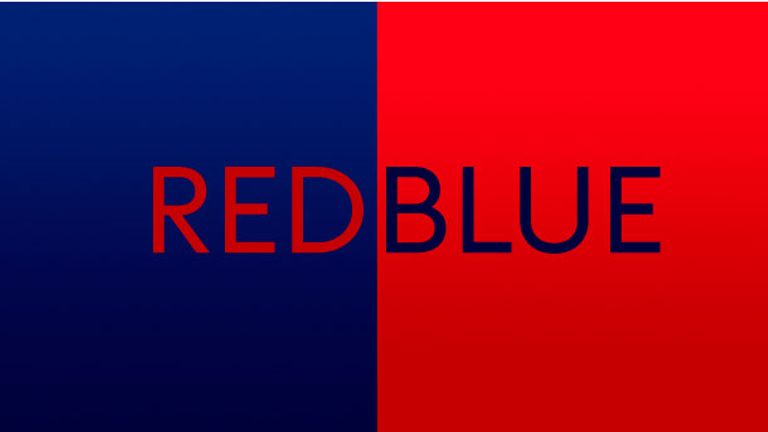 It's red versus blue on Super Sunday when Chelsea host Arsenal ahead of Everton's trip to Manchester United - but have red or blue shirts won more titles?
Clubs wearing blue home shirts have won the Premier League in each of the last four seasons, as worn by Chelsea, Leicester City and Manchester City.
However, a remarkable 45 per cent of top-flight champions in England have worn red since 1889.
That rises to 61 per cent during the Premier League era, with Manchester United claiming 13 titles and Arsenal wearing 75/25 red and white in 1997/98, 2001/02 and 2003/04.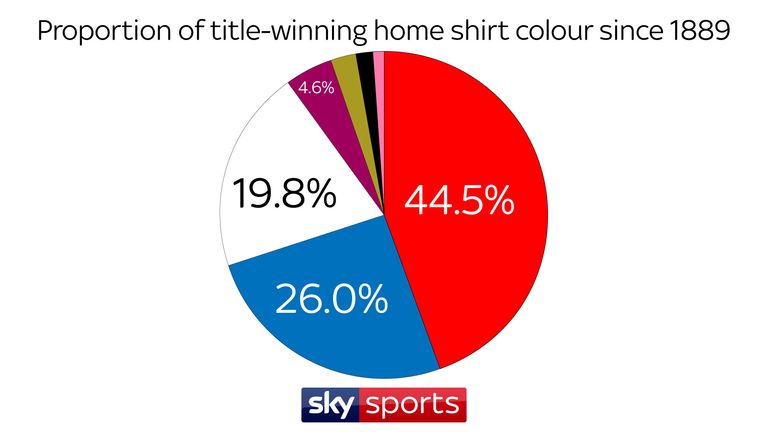 Over the last 128 years, Liverpool and Nottingham Forest have also won titles wearing predominantly red home shirts, while Sunderland have been the top club on six occasions in 50/50 red and white stripes.
Blue is the second most common home colour for champions (26 per cent) and white (20 per cent) has also been regularly associated with England's title winners.
Leeds were the last team to win the league in all white during 1991/92. Since then, Blackburn and Arsenal have worn part-white during title-winning campaigns.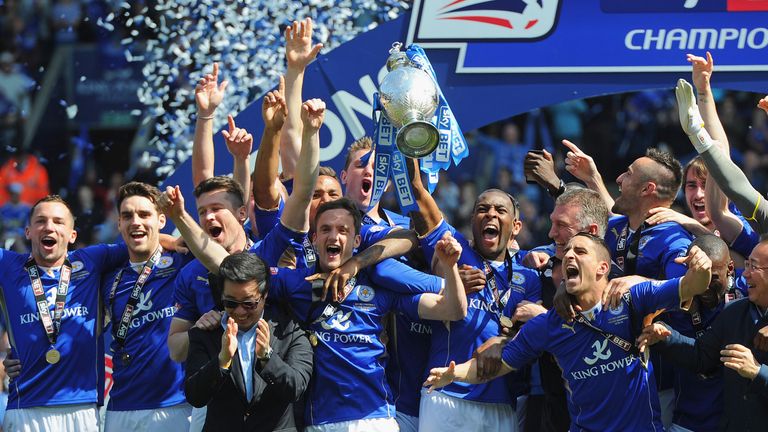 Burnley and Aston Villa's historic successes mean claret has also been the title-winning colour of champions (five per cent), as has Wolves' gold (three per cent) and Newcastle United's black (two per cent).
It's not a home colour of choice for any leading team these days - but Everton won the 1890/91 First Division with an all-salmon shirt, before switching to their famous blue.
So does a red kit actually have an impact on teams wearing them - and the opponents they face? Former Liverpool boss Bill Shankly certainly thought so.
He said "red for danger, red for power", ahead of Liverpool changing their traditionally white shorts to red in 1964.
Former Kop striker Ian St John recalled in his autobiography: "Shankly thought the colour scheme would carry psychological impact.
"He came into the dressing room one day and threw a pair of red shorts to Ronnie Yeats. 'Get into those shorts and let's see how you look,' he said. 'Ronnie, you look awesome, terrifying. You look 7ft tall.'"
But will red or blue emerge victorious this weekend? Watch Chelsea v Arsenal live on Sky Sports Premier League from 12.30pm, followed by Manchester United v Everton from 3.30pm on Sunday.
For this study, we counted home shirts only, as displayed on historicalkits.co.uk.