All change at Wolves: How life has moved on at Molineux in the past 12 months
Last Updated: 12/10/17 4:41pm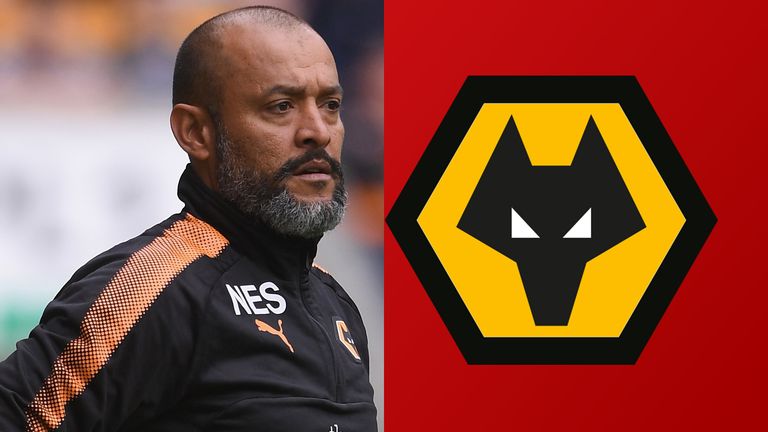 Exactly a year ago this weekend, Walter Zenga took his Wolves side to Aston Villa and came away with a hard-earned draw, with both goals coming from penalties.
It was Steve Bruce's first match in charge at Villa Park following the dismissal of Robert Di Matteo.
The experienced Championship manager is still in place at Villa but Zenga lasted just one more game at Molineux.
A 1-0 home defeat to Leeds proved the final straw for Fosun International, Wolves' new owners, and since the Italian's departure, the club have employed three more managers.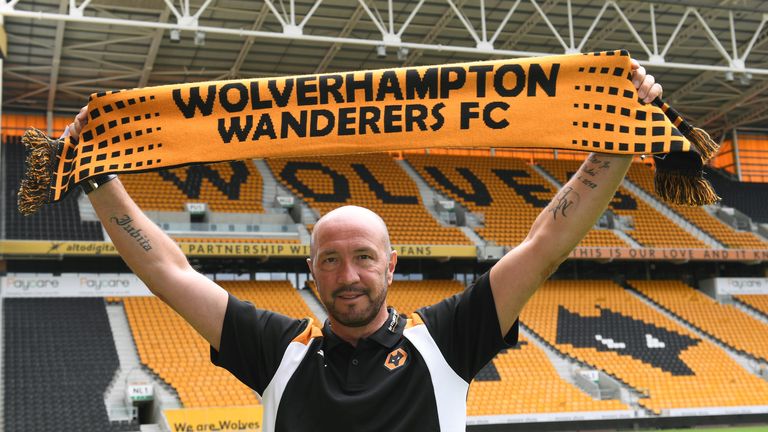 The first appointment was first-team coach Rob Edwards in a temporary role. His brief was to steady the ship but many felt Zenga had been unlucky.
Wolves had the majority of the big chances at Villa Park that Saturday evening, playing some encouraging football to boot, and Zenga was trying to bed in a host of new signings over the opening months of the season.
Edwards' tenure was predictably short and he was replaced by Paul Lambert in early November, which seemed a departure from the continental route the club were heading down.
Lambert had some memorable FA Cup victories on the road against Stoke and Liverpool before the team bowed out at the hands of Chelsea in the fifth round.
All the while, the league form remained troubling until a couple of impressive March victories at Brentford and Fulham put paid to any relegation fears.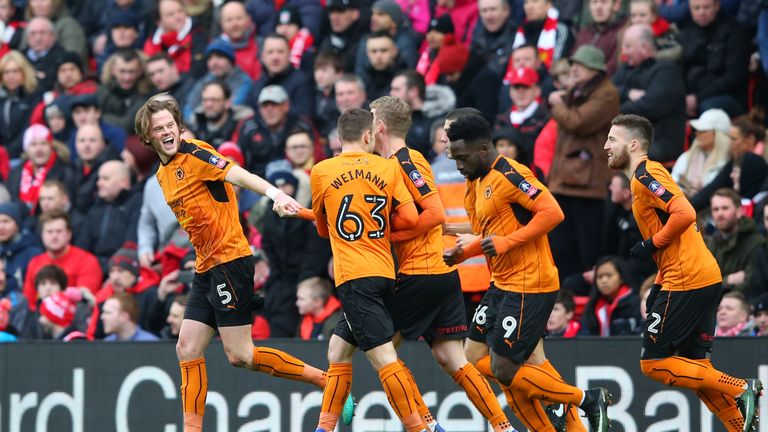 But as the season drew to a close, Lambert and his staff learnt they were to be replaced, despite no official word from the owners who were working on bringing in their preferred managerial choice, former Porto and Valencia coach Nuno Espirito Santo. Lambert survived seven months in total, an upgrade on the 87 days managed by Zenga, but still far too short a period to be judged on.
When Nuno was unveiled at a press conference on the first day of June, the new boss had to fend off a series of questions about his relationship with Portuguese super agent Jorges Mendes, whilst his coaching staff of Rui Pedro Silva, Antonio Dias and Rui Barbosa sat at the back of the room watching on. None were at all surprised at why Mendes had become the subject of so many questions.
Fosun acquired a stake in Mendes' agency Gestifute shortly before taking control of Wolves in July 2016. Since then Mendes has placed a series of overseas players inside the club, with the initial arrivals making little impression.
Furthermore, Nuno described his long friendship with Mendes in professional terms. "I am a client of the best agent in the world," he said. "He does his job, I do my job."
To say there was scepticism about the arrangement heading into this season would be an understatement. Very few clubs can move forward with such a huge turnover of management and players and with such an apparent merging of interests in place.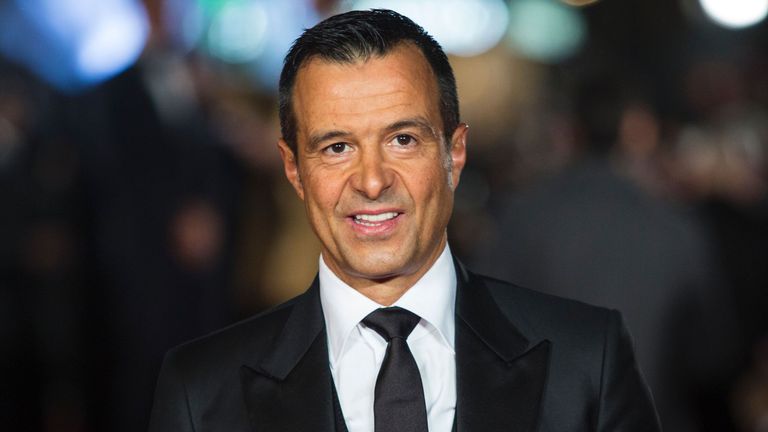 The reality is that, for all the mishandling of a number of appointments over that 12-month period, the 2016/17 was never more than a stop-gap campaign once Wolves missed out on their preferred target for the manager's job in the summer.
When Julen Lopetegui made an eleventh-hour decision to take charge of Spain, Wolves were left high and dry just days before the start of the season.
Their summer planning had been based on Lopetegui becoming manager and the club's hierarchy were shocked when this didn't come to pass.
The subsequent season proved frustrating for both supporters and owners. Chairman Jeff Shi admitted to Sky Sports during the filming of a behind-the-scenes documentary during pre-season that mistakes had been made, including his own personal decision to remain in Beijing and try and run things from his base in the Far East.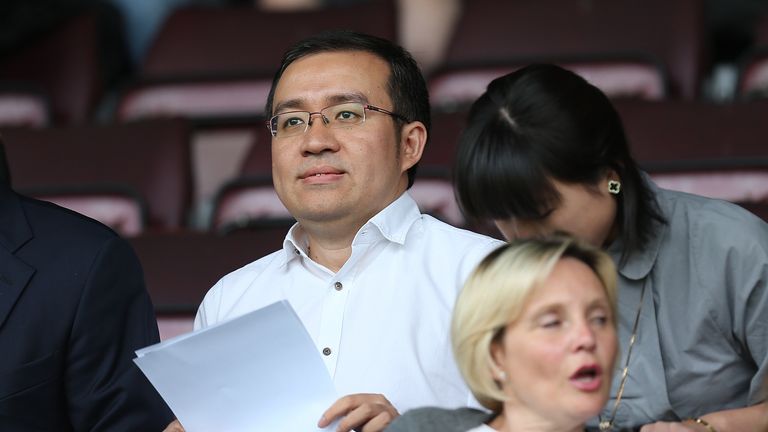 Shi now lives and works in Wolverhampton, keenly watching over training and absorbing himself in the culture of the club.
He and managing director Laurie Dalrymple make no apologies for the close involvement of Mendes, who has been far more successful with the second round of signings made since the end of last season.
Against Burton a fortnight ago, there were six Portuguese players in the starting line-up as Wolves ran their opponents ragged during a 4-0 rout.
Helder Costa and Ivan Cavaleiro arrived last season but the four summer recruits Ruben Neves, Diogo Jota, Roderick Miranda and Ruben Vinagre have proved to be impressive acquisitions during the opening months of this season.
As Nuno has gone about moulding a ball-playing, possession-based team with a real sense of purpose and identity, so the questions about the club's ownership model off the pitch have receded into the background.
From the supporters' perspective, this is one of the most exciting teams the club has ever put on the pitch. In a part of the world where an overwhelming 63 per cent of the population voted for Brexit, the city's football supporters have been shown the many benefits of forging close European ties.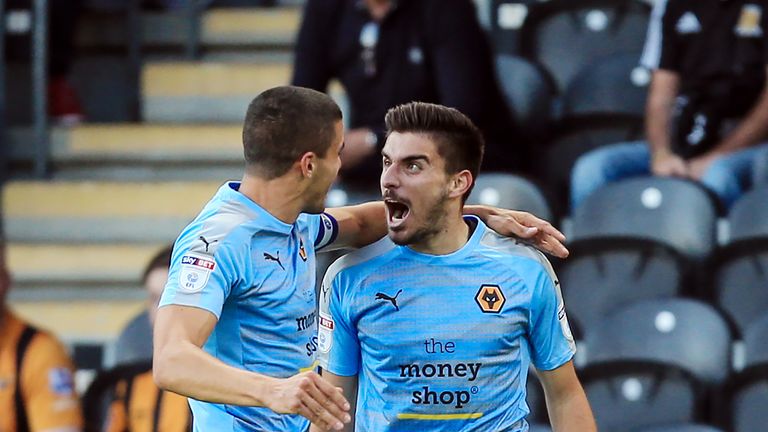 Mendes himself visited Molineux for the home defeat to Cardiff City last month and, that 2-1 defeat aside, he will be pleased with the results so far.
None of the six players who started against Burton have decreased in value during their time here.
At the same time, Mendes is gaining a much-desired foothold in English football.
The long-term aims of Fosun are to see Wolves prosper on and off the pitch. For that, Mendes can provide the network of talent they are looking for.
Shi has spoken of his desire to see young, hungry talent with potential coming to the club and seeing that potential realised whilst improving in value.
If it all sounds very business-like, that is probably because it is. Fosun spent two years looking for an English club to acquire before settling on Wolves. Like any other business in their expansive portfolio, which includes such a broad range as mineral mines, pharmaceuticals and holiday companies, Fosun are looking to grow their asset.
Supporters are not looking too far ahead, content to enjoy some inspiring performances on the pitch, but it will be interesting to see how the club develops over the coming years. With such heavy investment in the team already - over £50 million since taking control - there is a need to achieve promotion at the earliest opportunity.
Saturday's visitors need promotion quickly too, but are in many respects the polar opposite. Villa are managed by an experienced Englishman with a proven pedigree when it comes to taking teams out of the Championship.
His team is built with experienced British talent; John Terry, Neil Taylor, Glenn Whelan, James Chester, Robert Snodgrass. Villa supporters know what to expect.
Not so just up the road in the Black Country, where a year in the life of Wolves has shown that change is happening apace. It will be a clash of cultures and styles as these two West Midlands heavyweights meet under the Molineux floodlights.
Don't miss the Sky Bet Championship clash between Wolves and Aston Villa on Saturday, live on Sky Sports Football and Sky Sports Main Event from 5.15pm