Fifa confirms candidates
Fifa has confirmed Mohamed Bin Hammam will be the only challenger to Sepp Blatter in June's elections.
Last Updated: 04/04/11 4:48pm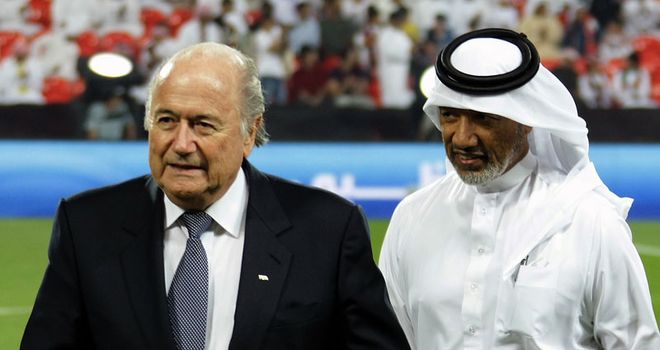 Fifa has confirmed that Mohamed Bin Hammam will be the only challenger for the presidency of the governing body when Sepp Blatter stands for re-election this summer.
Bin Hammam was the only candidate to register by the 1st April deadline and will now rival current president Blatter during the elections, which take place on 1st June.
Blatter has been Fifa president since 1998 and has said that, if he is re-elected, it will be his final term.
Qatari multi-millionaire Bin Hammam has been a member of Fifa's executive committee since 1996.
Although he was not a part of the bid team, the 61-year-old helped his country win the right to host the 2022 World Cup finals.
Democratic
There had been two other possible candidates, but American Grant Wahl claimed he failed to get the necessary support, while former Chile captain Elias Figueroa pulled out last Thursday.
Bin Hammam hopes June's election will allow Fifa to repair some of the damage done to their reputation over recent years and prove that the organisation is not corrupt.
He said on his personal website: "I will write to Sepp Blatter to let him know that I see this election as an opportunity for us to prove that Fifa is not corrupt and that the organization is open and democratic.
"I will tell him that throughout this campaign we should respect Fifa's Statutes and protect Fifa's integrity by ensuring that there will be no outside interference in the attempt to win votes; the influence of third parties should not be tolerated or accepted.
"I am sure that Mr. Blatter will do his utmost to implement, in this campaign, Fifa's principles pertaining to the elections."