Valcke defends Fifa decision
Fifa secretary general Jerome Valcke has defended Sepp Blatter's right to stand in the presidential election.
Last Updated: 30/05/11 9:50am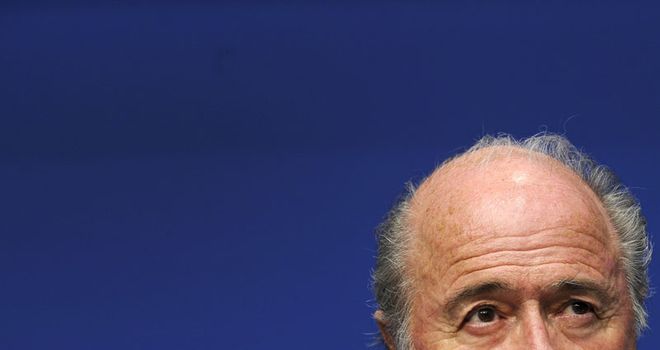 Fifa secretary general Jerome Valcke has defended Sepp Blatter's right to stand in next week's presidential election.
Current Fifa president Blatter will stand unopposed on Wednesday despite the corruption scandal that saw two senior members of football's world governing body suspended pending a full inquiry into bribery charges.
Jack Warner and Mohamed Bin Hammam were provisionally suspended from all football-related activity by Fifa's ethics committee on Sunday.
A complaint against Blatter by Bin Hammam that he knew about the 40,000 US dollar payments to Caribbean Football Union officials was rejected by the ethics committee.
Bin Hammam withdrew from the FIFA presidential election earlier on Sunday and Valcke announced that the election, with Blatter as the only candidate, will take place as scheduled on Wednesday.
Valcke, speaking at Sunday's press conference in Zurich, said: "I don't see what is wrong with this election with Mr Sepp Blatter.
"I think the most important thing is a commitment from all the members of the FIFA ExCo with the president to support a change within FIFA and in his last mandate make sure that FIFA is stronger and cleaner than it was.
"Maybe we can have the top guys around the world come to put things in place to stop these things from happening again."
Valcke said there was no question of postponing the election, which is likely to see Blatter win his fourth and final term since he came to power in 1998.
"Why postpone the election? Because the press asked for it to be?" said Valcke.
"There is no reason to do so. I recognise that the timing couldn't be worse, but what happens, happens, that is all."