Blatter - Fifa image damaged
Fifa president Sepp Blatter says the organisation's image has suffered as a result of the bribery scandal.
Last Updated: 30/05/11 9:48am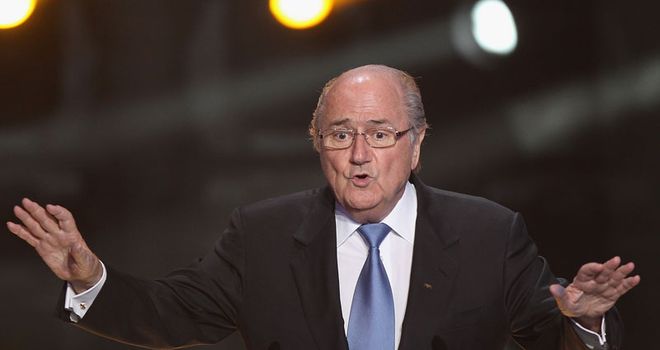 Fifa president Sepp Blatter says the organisation's image has suffered as a result of the ongoing bribery scandal.
A Fifa ethics committee ruled on Sunday that Blatter had no case to answer in a bribes-for-votes case.
The committee provisionally suspended Mohamed bin Hammam, who hours earlier had announced his withdrawal from the presidential election campaign, and fellow executive committee member Jack Warner over the bribery allegations.
But Blatter will face no further investigation following a complaint against the president by Bin Hammam that he knew about the 40,000 US dollar payments to Caribbean Football Union officials.
The ruling means Blatter, the 75-year-old Swiss who has run world football's governing body since 1998, will stand unopposed at Wednesday's election, with Fifa secretary general Jerome Valcke confirming the vote would go ahead as planned.
Image
Blatter released a statement later on Sunday saying: "I do not wish to comment in detail but simply to say that I regret what has happened in the last few days and weeks.
"FIFA's image has suffered a great deal as a result, much to the disappointment of FIFA itself and all football fans."
Valcke agreed that Fifa was facing "a watershed moment" and that the organisation's image had been jeopardised by the events.
He said: "The reputation of FIFA? Maybe it's not at the highest, that's clear. It's sad.
"Definitely, there is a need for change. I'm not the FIFA president so he is the one who must decide what he wants to do and FIFA must make the necessary changes so that the institution has systems in place to avoid something like this happening again.
"This is the pattern of the work which we have to do very quickly in the next few months."