Blatter wary of 'danger'
Sepp Blatter is to reveal how Fifa can fight back against a perceived threat to his organisation's stability.
Last Updated: 01/06/11 8:14am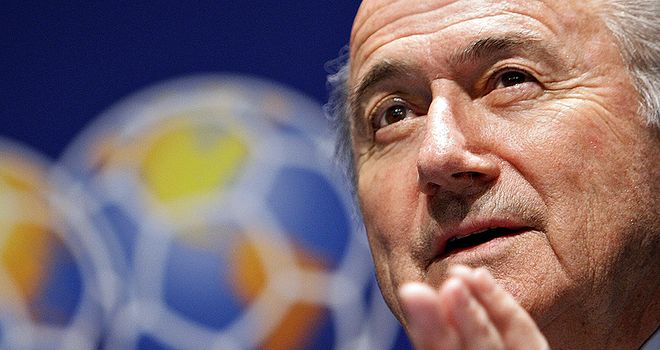 Sepp Blatter is to reveal how Fifa can fight back against the lurking danger which he believes is threatening the stability of world football's governing body.
After several months of fervent speculation, the past few days have seen a saga - fuelled by allegations of corruption - descend into embarrassment, confusion and global outrage.
Blatter held a peculiar press conference on Monday in Zurich when he refused to answer the majority of questions surrounding the suspension of Jack Warner and Mohamed Bin Hammam over accusations of bribery.
The current Fifa president, who is set to stand for re-election unopposed on Wednesday following Bin Hammam's withdrawal, also denied that his organisation was in crisis, despite the shadowy events of the past week.
Blatter pledged that issues will be addressed inside the Fifa family, but speaking at the official opening of the congress he has effectively claimed that there has been a witch hunt.
He said: "I thought we were living in a world of fair play and respect and discipline, and I unfortunately see this is no longer the case because the famous Fifa pyramid is suddenly unstable and there is a danger.
"Tomorrow dear friends at the opening of the congress's agenda I will speak to you on this danger that is lurking, and tell you how we can fight and work against this threat to make sure this universal sport will play its role to bring people together in the future."