Bale - We will target De Gea
Tottenham Hotspur star Gareth Bale has warned Manchester United goalkeeper David De Gea that they will test him on Monday.
Last Updated: 21/08/11 10:51am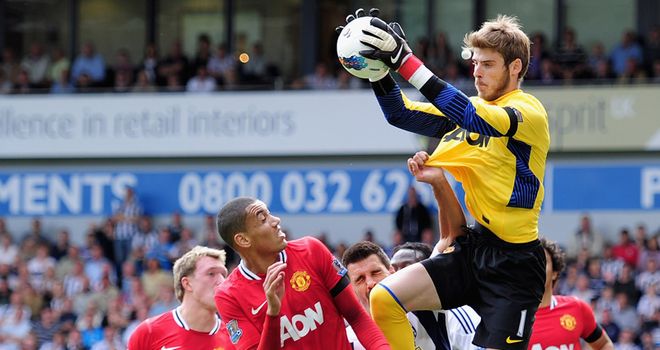 Tottenham Hotspur star Gareth Bale has described Manchester United goalkeeper David De Gea as "world class" but warns that they will try to unnerve him during their clash on Monday.
De Gea has had an uncertain start to English football following his arrival from Spanish club Atletico Madrid this summer, committing mistakes both in United's Community Shield match against Manchester City and in their Premier League clash against West Bromwich Albion last weekend.
And Bale, whose Spurs' side travel to Old Trafford for Monday night's clash against the champions, live on Sky Sports HD1, hopes to take advantage of the Spaniard's current dip in form.
"If any keeper's having a bad time, you're going to test them and it's going to be no different," the 22-year-old told The Sunday Mirror. "We're going to go to Old Trafford and give our all and test their whole team."
However, Bale adds that De Gea, 20, is a superb custodian and will eventually settle in at United.
"It's obviously going to be nerve-racking for him to go to United and be in the first team, but he showed at Atletico Madrid and with Spain that he's a world class keeper," he said.
The clash with United will be Spurs' opening game of the league campaign as their match against Everton at White Hart Lane last weekend was postponed because of the London riots.