Odd injuries
The news Sergio Aguero is out of Manchester City's game with Sunderland due to an unspecified 'stupid' injury has led to the football community fervently speculating about what's happened. A footballer picking up a bizarre injury is not a new phenomenon though, far from it....
Last Updated: 30/03/12 1:08pm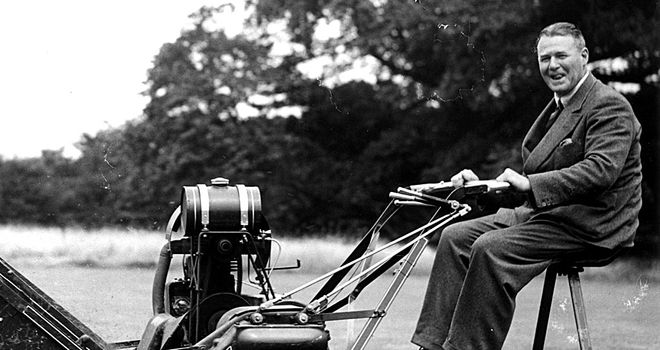 Sergio Aguero will miss Manchester City's clash with Sunderland on Saturday, with manager Roberto Mancini unwilling to elaborate on the details of the Argentina forward's "stupid" injury. The Italian refused to elaborate when probed but rather than putting the story to bed his reticence to proffer further information has sent Twitter into overdrive, with users speculating on just what Aguero has been up to. Football is littered with instances of when pulling a hamstring just isn't interesting enough a reason to be sidelined. Here are some of the best/worst 'alternative' injuries that span the generations.
RICHARD WRIGHT: Wright was ruled out of Everton's FA Cup fourth-round replay at Chelsea after suffering a freak injury during the warm-up. Wright ignored a notice warning him not to practise in the goalmouth and promptly fell over the sign, suffering a twisted ankle. The same player also damaged his shoulder falling through a loft as he was trying to pack away his suitcases.
RIO FERDINAND: During his spell at Leeds, the England defender managed to pick up a tendon strain in his knee watching television. Ferdinand had his foot up on a coffee table for a number of hours and ended up injuring a tendon behind his knee.
DAVE BEASANT: The veteran goalkeeper managed to rule himself out for eight weeks in 1993 when he dropped a bottle of salad cream on his foot, severing the tendon in his big toe.
DAVID JAMES: The England goalkeeper once pulled a muscle in his back when reaching for the television remote control and the keen angler also tweaked his shoulder when trying to land a monster carp.
ALEX STEPNEY: In 1975 the Manchester United goalkeeper dislocated his jaw while shouting at his defenders during a match against Birmingham.
CHIC BRODIE: The Brentford goalkeeper's career came to an abrupt end in October 1970 when he collided with a sheepdog which had run on to the pitch. Brodie shattered his kneecap while the dog got the ball. "The dog might have been a small one, but it just happened to be a solid one," he reflected.
SANTIAGO CANIZARES: The Spain goalkeeper missed the 2002 World Cup after accidentally shattering a bottle of aftershave in his hotel sink. A piece of glass fell on his foot, severing a tendon in his big toe.
STEVE MORROW: The former Northern Ireland defender broke his collarbone after falling off the shoulders of Tony Adams while celebrating the 1993 League Cup final win against Sheffield Wednesday.
SVEIN GRONDALEN: The Norway defender had to withdraw from an international during the 1970s after colliding with a moose while out jogging.
DARREN BARNARD: The former Barnsley midfielder was sidelined for five months with a torn knee ligament after he slipped in a puddle of his puppy's urine on the kitchen floor.
CHARLIE GEORGE: Arsenal's 1971 FA Cup hero managed to cut off his finger with a lawnmower.
KIRK BROADFOOT: The Rangers defender suffered burns after an egg he had poached exploded in his face while he was inspecting it.
JEROME BOATENG: The Germany defender was forced to wait for his Manchester City debut after aggravating a knee injury in a collision with an airline drinks trolley. "I imagined my start at City to be quite different, of course," he said ruefully.
EVER BANEGA: The Valencia midfielder broke his ankle when he was run over by his own car, having failed to properly apply the handbrake when he stopped for petrol.
Check out our freak injury gallery here.
Have your say on our list and add any we might have missed by filling in the feedback form below...