Spur them on
Andre Villas-Boas will get time to develop Spurs but must take them to a new level, says Ramon Vega.
Last Updated: 04/07/12 11:40am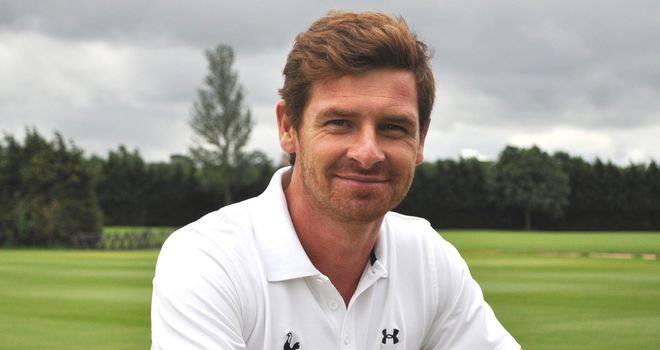 Andre Villas-Boas will get time to develop Spurs, but must qualify for the Champions League this season, Ramon Vega told Sky Sports News.
After an unsuccessful spell with Chelsea last term, Villas-Boas has been handed the role of succeeding Harry Redknapp at White Hart Lane.
Former Spurs defender Vega believes he has the ability to take the club to the next level and, importantly, will be given the time and opportunity to improve the north London side.
"In six or seven months at Chelsea Villas-Boas didn't achieve what he was supposed to at Chelsea," said Vega. "But Tottenham and Chelsea are two different clubs with two different philosophies of how they're building up their squad and how their building for the future.
"At the moment Chelsea want instant success. They want to win the Champions League and win the Premier League. Spurs, though, are still in a growing phase. Harry Redknapp put them in a place where they can compete for the top four or the top five, while before him they were below the top four all the time. He now needs to take them on."
Different atmosphere
Villas-Boas' time at Chelsea was notoriously dogged by run-ins with the club's senior players - but Vega doesn't see that being a problem at Spurs. He also expects Villas-Boas to grab the opportunity with both hands.
"It will be a different atmosphere at Tottenham than it was at Chelsea," he said. "It is a brave move from Spurs chairman Daniel Levy but it's a great opportunity for Andre as well because he gets a second chance. He's still a young manager and has done quite well for his age and when you have a second chance you'll do everything to succeed.
"I think Spurs will give him a good platform because he'll look to the young players and to integrate them into the team. Spurs will give him the chance to do that.
"At Chelsea some of the players were older than him. That was a problem, especially for a new manager from outside the league. Of course players have an egocentric side but it seemed that he needed to fight more against that than organise the team himself. At Spurs I think he'll find a different attitude. He has young players, hungry for success and he will have the time frame to succeed with Spurs."
However, although he may get more leeway at Spurs than at Chelsea, the board - and the club's fans - will still be targeting Champions League football, says Vega.
"They definitely need to qualify for the Champions League," he said. "I don't know the reasons why Harry was sacked but back in February they weren't just Champions League contenders, they were going for the title as well.
"So this is a great opportunity for Villas-Boas but Levy will only be looking at Champions League qualification as success."