The Vaccines
Justin Young of The Vaccines talks Manchester United, David Beckham and Kenny Dalglish.
Last Updated: 06/08/12 4:24pm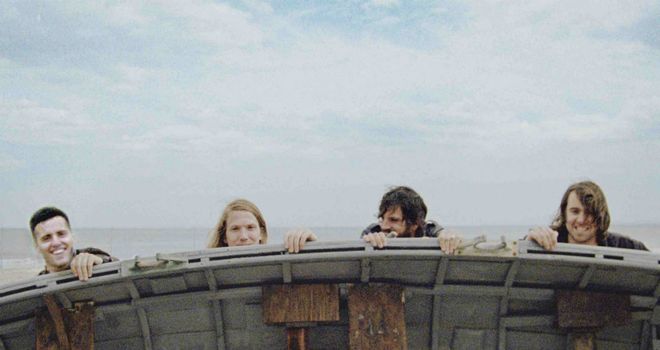 Ahead of September's release of a new single and album, Justin Young of The Vaccines discusses his love of Manchester United and David Beckham, and a dislike of Kenny Dalglish.
Manchester United
I grew up quite near Southampton. My dad and my brother both supported Southampton. I really did not want to, because I wanted to be different. I was watching children's television and there was a kid on the TV showing the camera around his house. He had every Manchester United shirt for the last 10 years. I saw a shirt and thought it looked cool.
United at The Dell
My first three games of watching United were against Southampton at The Dell. They were all defeats for United - 3-1, the famous 6-3 and 1-0. My dad also once took me to Old Trafford. We drove up, stayed the night and tried to get tickets against Derby County. But they were too expensive so we ended up doing all the travelling without seeing the game.
David Beckham
I thought he was cool. When I was a player, I was quite good at set-pieces and that was obviously Beckham's speciality. I liked his hair. I wanted to be David Beckham. He was an amazing player. From that goal he scored against Wimbledon from the halfway line, I became obsessed.
Kenny Dalglish
I did not like how he conducted himself last season. Every season there is someone I love to hate but last year I really did not like the way Dalglish handled himself. It was one thing after another. I thought he was ungracious.
Lyndhurst
I played for my school, the local club and played for Southampton Academy. I was on the left wing. I still play a bit now. When we are on tour, we have our own Vaccines shirts and try and book a pitch and play. When I am in London, I play with my mates. I still love it.
The Vaccines have announced details of the release of a new single. Teenage Icon will be released through Columbia Records on 2nd September 2012 - thevaccines.co.uk