The last line
Writer and goalkeeping coach Ian Watson continues our new column 'The Last Line' by looking at Pepe Reina's continued struggle to find his best form at Anfield. Each week we'll focus on a topic of debate between the posts as our fully paid-up member of the goalkeepers' union has his say.
By Ian Watson
Last Updated: 19/10/12 1:09pm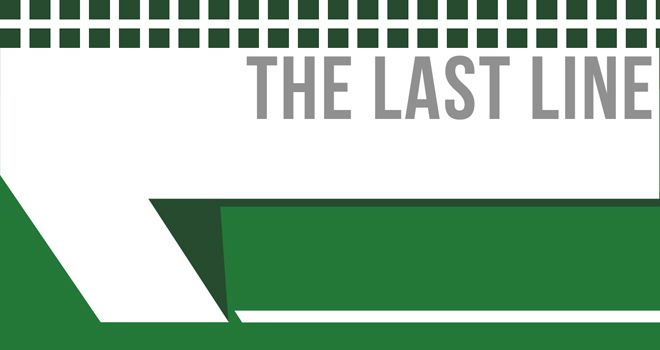 If Brendan Rodgers really did write down the identities of three likely let-downs, then there were plenty of Liverpool players who would have been more fearful of inclusion than Pepe Reina. Two months into the season, however, it appears the Reds goalkeeper is playing his way into the manager's envelope of underachievement.
In his nine appearances so far under Rodgers, Reina has been culpable for at least four goals. Such a level of performance is not good enough for any Premier League goalkeeper, let alone one who, not so long ago, was being hailed as among the best in Europe.
Worryingly for Liverpool, Reina's slump began well before Rodgers arrived, with the Spaniard's struggles spanning throughout the reign of the club's three most recent managers. What began as a poor run of form has surely now become a greater concern for Reina and the Reds.
It is no coincidence that Reina's impeccably-high standards dropped as the axe fell on Rafael Benitez in 2010. The Spanish manager signed his compatriot from Villarreal for £6million - a bargain, judging from Reina's form - and immediately installed him as No.1, in place of Istanbul hero Jerzy Dudek.
Since then, Reina's progress has followed the opposite trajectory to what is normally expected of a young goalkeeper in the Premier League. The then 23-year-old immediately looked at home upon his arrival, winning the Golden Glove in each of his first three seasons at Anfield as Benitez built a team capable of challenging for the title. Reina finished his debut campaign with a 76 per cent shots-to-saves ratio; seven seasons after a fine freshman year on Merseyside, you could be forgiven for mistaking the 30-year-old for a top flight rookie - one who has slumped to a 50 per cent success rate since August.
Reina's spell at Anfield has coincided with some of the most turbulent times in the club's history. Four different managers and three ownership regimes have made the keeper question at least twice what future he had in the Liverpool goal. Reina remained loyal on each occasion, but is he wasting his time by trying to rediscover the form he showed consistently under Benitez?
Reina was perfect for Rafa's Reds. The keeper thrived behind their high line, which allowed Reina to play to his natural instincts. He is not a goalkeeper who likes to stay at home; the Barca academy graduate was brought up to anticipate danger, rather than react to it, and the sight of Reina flying from his line to sweep up behind his back four was a common sight as the Reds recorded top-four finishes in each of the Spaniard's first four seasons.
A failure to build on a runners-up spot in 2008-09 cost Benitez his job and Reina suffered as much as anyone from the managerial change. Roy Hodgson employed a deeper defensive unit, locking Reina in his goal, forcing him to react rather than anticipate. Hodgson also brought with him a new goalkeeping coach - Reina's third at Anfield.
Reina credits much of his early form at Liverpool to the specialist coach who welcomed him to the club, a Spaniard named Jose Ochotorena. In his autobiography, the goalkeeper says of his mentor: "The absolute master is Ochotorena. He knows me better than anyone else, understands everything about my strengths and weaknesses, and working with him has been one of the greatest experiences of my career."
Ochotorena departed Anfield two years after Reina arrived, but the Spaniard, who now works with Reina once more as national team goalkeeping coach, saw his good work carried on by compatriot Xavi Valero. The new man continued to guide Reina's development, until he was shown the door with Benitez in 2010.
Shortly after winning the World Cup with Spain, Reina saw his countrymen shunted out of Anfield, with Hodgson's trusted sidekick, Mike Kelly, thrust upon him. Kelly is a highly-respected goalkeeping coach with an impressive CV, which includes two World Cups with England and Peter Shilton. His methods are tried and tested but, as a 67-year-old Englishman, they are likely to be very different to those Reina was accustomed to. Kelly is a traditional English coach; Reina is far from the archetypal English goalkeeper.
Kelly also doubled up as Hodgson's assistant at Anfield, but however the coach separated his time, by December 2010, Reina was not in a good place. His shots-to-saves ratio had dropped from a very strong and consistent 73 per cent over five seasons under Benitez, to a less-than-impressive 64 per cent. "I'm not happy at all," Reina acknowledged. "I can be better in many ways. I want to improve."
A month later, Hodgson and Kelly were gone but Reina's form remained patchy under Kenny Dalglish and it is yet to fully recover.Is Reina fighting a losing battle?
Once again this season, the Liverpool goalkeeper has been asked to adapt his game to the requirements of a new style of play at Anfield. As Rodgers has suggested, though, his is an approach Reina should be used to.
The Madrid-born keeper was schooled at Barca's La Masia academy, which is where many of the new manager's principles are rooted. Liverpool are again relying on their goalkeeper to play a more active role than he might have over recent seasons, which plays more to his strengths. An increased level of participation could also help Reina's concentration levels, which may be a factor behind some of the basic technical mistakes he has committed of late.
The fumbles against Hearts and Norwich were errors that would embarrass schoolboys, while Reina's inability to defend his near post, notably in Liverpool's last two home defeats against Arsenal and the FA Cup final loss to Chelsea, were equally as striking. The tendency to 'cheat' by playing percentages and gambling on a far-post shot from an angle is a trait often seen in goalkeepers struggling for confidence. This is especially worrying in Reina, whose usual positivity is viewed as a key element in the Liverpool and Spain squads.
Reina's errors have been basic and can be remedied, but whether he can ever regain the confidence and consistency he once had under Benitez remains in doubt, especially under present conditions. Back in May, Anfield old-timer John Aldridge suggested Reina was still unhappy with his coaching, which is now the duty of John Achterberg. The former Tranmere goalkeeper escaped the cull of technical staff at Anfield in the summer, when rumours swirled around a return for Valero, who retreated to his Merseyside home after his spell at Inter Milan came to an abrupt end. Achterberg remains, though, and he is the man who has to tease the best out of Reina once more.
While Achterberg and Rodgers attempt to pull Reina out of his slump, no one is pushing him for his place in the first XI. Neither Brad Jones nor Doni are capable of posing a serious challenge for the jersey and Reina has not had worthy competition since he usurped Dudek. Petr Cech was similarly unrivalled and off-colour at Chelsea, but his performances have noticeably improved as the return of the hugely-impressive Thibaut Courtois draws closer. Birmingham and England's Jack Butland continues to be linked with a move to Anfield, and the early acquisition of his successor may inspire Reina as it seems to have done Cech but, in the Liverpool keeper's case, confidence seems to be a greater concern than complacency.
Reina is extremely thorough, to the point of being overly-obsessive. His various superstitions, from refueling with cheese and ham toasties and a glass of wine on the night before home games, to refuelling his car at his favourite forecourt on the way to Anfield, provided some amusing passages for his autobiography, but they also paint the picture of a man who leaves nothing to chance. You can bet Reina is working his latex-covered fingers to the bone in training - regardless of whether or not he believes it is having the desired effect.
His matchday petrol station has since shut down, however, and Reina's Liverpool future looks similarly bleak unless something changes to spark a rapid improvement. Rodgers has enough to contend with without continued instability in the sticks and if the manager decides his goalkeeper's form has reached the point of no return, then there is unlikely to be a shortage of takers for the Spaniard, despite his recent struggles. Reina has already admitted his desire to one day follow in his father's footsteps in guarding the goal of Atletico Madrid, who will be on the look out for a new goalkeeper when Courtois returns to Stamford Bridge.
Los Rojiblancos could have a Falcao-sized heap of cash to burn next summer, so who knows? But Reina has refused to give up on Liverpool in the past and it is time now for the club to repay the favour and do whatever it takes to reverse their goalkeeper's fortunes. Reina remains capable of re-establishing himself as one of Europe's best. How he gets back to that level could prove to be among the many fascinating sub-plots to Liverpool's season.