Arsene Wenger reveals Robin van Persie rejected Manchester City
Arsenal manager Arsene Wenger has revealed that Robin van Persie rejected a move to Manchester City in the summer.
Last Updated: 03/11/12 12:08pm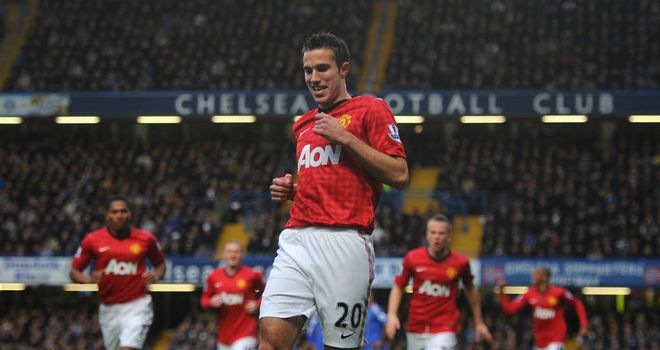 Van Persie opted to join Manchester United instead and while Wenger does not want to go into those details he does hope the Dutchman gets a good reception when he faces his old club on Saturday.
"It is true Manchester City [were] interested in him and he has chosen to go to United," said Wenger.
"He could come out more on the reasons but I didn't want to know more about that.
"Does it hurt more than he left for another English club? That is not exactly what I wished!
"I hope the reception for him is a respectful one because he has played for us for eight years, he has done very well for us. You want him to be respected.
"We campaign against discrimination. It was still the case last week so why should it not be the case this week? I don't know, I think he will get the reception I hope for.
"Am I surprised he has done so well at Manchester United? No, not really. In Manchester you have good players around him, and Robin is very intelligent around the box.
"You would think that one of the parts of my job is to have a positive influence on people as a player. When you do that you are always satisfied. I think my influence was not too bad."