The last line
Writer and goalkeeping coach Ian Watson continues our new column 'The Last Line' by looking at those shot-stoppers who spend their careers warming the bench. Each week we'll focus on a topic of debate between the posts as our fully paid-up member of the goalkeepers' union has his say.
By Ian Watson
Last Updated: 02/11/12 3:09pm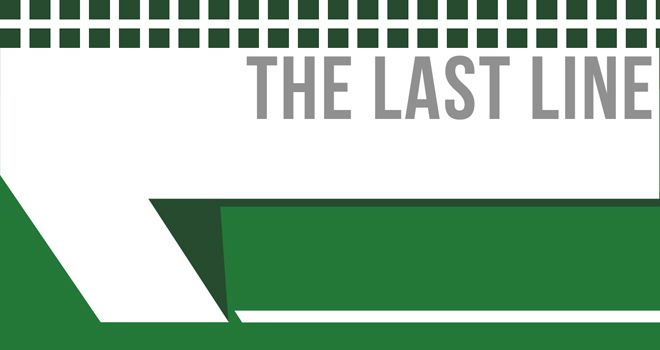 The Capital One Cup is not a favourite competition for many in the game, even allowing for this week's goal-fest. For managers, it is usually just another game that interferes with the all-important league campaign. To fans, it often represents yet another ticket which needs paying for.
For the country's army of back-up goalkeepers, however, it provides glorious respite from the mundane routine of sitting on the bench while waiting to profit from the misfortune of the number one.
Even at this week's late stage of the competition, when clubs might be starting to dream of Wembley, only 25 per cent of the teams involved in the fourth round chose to field their first-choice goalkeeper. Even the lowest-ranked remaining side, Bradford City, went to Premier League opponents Wigan with a second-choice keeper, though Matt Duke certainly seized the opportunity with a clean sheet - thanks largely to a stunning one-handed save from Jordi Gomez - and a crucial save in the shoot-out which gave the Bantams a glamour tie against Arsenal.
Without such occasions to focus their energies on, you might forgive the stand-ins for letting their day-to-day standards slip, while managers and coaches owe a debt of gratitude to competitions such as the League Cup for giving them a carrot to dangle in front of their goalkeeping reserves.
As the game has evolved and become a squad rather than a team game, some managers have yet to really come to terms with what that means for goalkeepers. The outlook for a shot-stopper is often so much more black and white than that of their outfield team-mates. A keeper is usually either in or out - there are no shades of grey around a run-out here, a 20-minute cameo there. And for that reason, the dynamic and expectations within a goalkeeping department are arguably just as crucial as the talent within it.
Some managers choose to throw a couple of equally capable keepers into a cat fight for the number one spot while others prefer to establish a hierarchy so that, bar an exceptional change in circumstances, each one knows where they stand.
There are obvious pros and cons to each approach. To know that they are one dropped cross away from the axe is not a healthy state of mind for the vast majority of keepers. The great Sepp Maier once said that 'a goalkeeper must radiate peace', though it is difficult to remain serene when you do not know where you stand in the mind of the man who picks the team. Sir Alex Ferguson and Andre Villas-Boas have both allowed their goalkeepers to audition for the top job under the veil of rotation, though none of the four goalkeepers involved have really thrived under such pressure.
Across Manchester from Old Trafford, Roberto Mancini prefers clarity. Since arriving at City, the Italian has carefully constructed the club's goalkeeping options and, after showing the decisiveness to install Joe Hart as number one over the established Shay Given, the manager has had no grief from his goalkeepers.
Barring injury, Hart plays. Beyond him, Mancini can call on Costel Pantilimon or Richard Wright. Romanian Pantilimon is an up-and-comer who provides competent back-up, while Wright is an experienced former international approaching the end of his career who can offer emergency cover and guidance to the younger duo ahead of him in the pecking order. Chelsea have in place the same goalkeeping structure, and the theory at Liverpool appears similar, regardless of whether or not the individuals involved are making it work.
Mancini clearly enjoys having the insurance of an experienced emergency keeper. Prior to Wright, Stuart Taylor spent three years on stand-by, before joining Reading this summer to perform the same job. Taylor represented England at every youth level up to and including Under 21, but has since made a career as a cover keeper, playing just 30 times in a decade and a half for his contracted clubs, and another 38 times during five different loan spells elsewhere.
It has always been presumed that a footballer wants to play and, therefore, would be happy to drift down the league until he found a game. Puzzling, though, some might find it, this is no longer always the case. The higher wages make the top divisions a tough place to leave, and clubs are now happier to compensate keepers for a lack of action with a fatter pay packet or a coaching role to combine with their training.
Taylor, Wright and Carlo Nash would all see playing time with Championship or Football League sides, but they are happy to hang around the top flight without getting their gloves dirty. Steve Harper is another name that immediately springs to mind when you think of the career stand-in.
Harper's case is perhaps slightly different. The North East native has spent the vast majority of his career fending off questions over his ambition. Harper is an extremely capable stopper, who may have achieved international honours had he gone in search of game time elsewhere.
But the 37-year-old has continually put side before self to play back-up to Pavel Srnicek, Shaka Hislop, Shay Given and Tim Krul. Interspersed, though, between long spells on the bench has been the occasional run of games, which have now totalled 155. Harper's presence and refusal to rock the boat has been crucial to Newcastle and is likely a factor in the ascent of Given and Krul.
In return, Harper has picked up a top-flight pay packet for almost two decades and has played in an FA Cup final and the Champions League for his hometown team. He also played a crucial role as number one in helping Newcastle to get out of the Championship at the first attempt in 2009-10. As careers go, Harper has much to look back on and be proud of, despite not having racked up the minutes you might expect of such a veteran.
With fewer goalkeepers willing to drop down the divisions, many lower league clubs have become reliant on the loan system and the youngsters kicking their heels while waiting for an opportunity at a bigger club. Such an arrangement suits all parties: the parent club can grant first-team football to their promising young keepers without being liable for any mistakes which form part of the learning process; while the borrower's goal is temporarily filled by a talented young stopper, eager to prove himself, usually while someone else covers the cost of wages.
Hart, Krul, Wojciech Szczesny, Ben Foster, Alex McCarthy and John Ruddy have all benefited from loan spells during their formative years, which were surely far more beneficial than long spells on the bench. To allow talented youngsters to go out and get some work experience, cover has to be sought elsewhere, hence the need for at least three goalkeepers in a squad who all understand their different responsibilities.
At club level, there is little longevity in any approach without that clarity. Occasionally, the status quo amongst keepers has to be challenged but when that happens, the loser is usually forced to lick his wounds elsewhere. The peace has already this season been disturbed among goalkeepers at a third of Premier League clubs. Will whoever comes off worst in the current goalie wars at United, Spurs, Liverpool, Aston Villa, Reading, Southampton and QPR be satisfied with Capital One Cup run-outs next season? Not likely.
Squad rotation and competition for places is absolutely necessary in the modern game but, as you might expect, goalkeepers are different. Few treasure League Cup occasions like many of the cover keepers, but the bench beckons again for many of the same glovemen this weekend.