Window watch
Sky Bet update us on who is being backed to be on the move during the January transfer window.
Last Updated: 10/01/13 4:07pm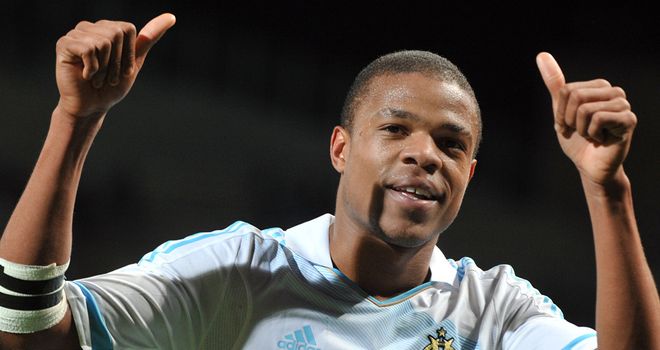 Loic Remy
Favourites: Newcastle
The France international looks the natural replacement for Demba Ba and seemed certain to sign a week ago, with a flurry of large bets prompting us to suspend betting. However, QPR's interest has forced us to re-open betting, with Harry Redknapp's side actually becoming favourites at one point. However, the Magpies appear to be back in pole position again and are now odds-on to secure his services in the January transfer window.
David Villa
Favourites: Arsenal
Swansea were initially heavily backed to seal a shock move for Barcelona striker David Villa, but interest has since cooled with Arsenal now the favourites. The Swans were added to betting on Villa's next club on request at 40/1 but were quickly cut into favourites following a series of significant punts. Speculation suggests the Spaniard could be set for a three-month loan deal in January in order to regain his match sharpness following a leg break, which ruled him out for the majority of last season. The Gunners, however, are now considered favourites while Theo Walcott's future remains in the balance.
Theo Walcott
Favourites: Chelsea
Walcott's future remains under scrutiny with his contract, which only runs until the end of the season, yet to be extended. If Arsene Wenger can secure the services of Nani in the transfer window then a January exit looks likely, with it being the final chance for the Gunners to recoup some money for the 23-year-old. Chelsea, Manchester United and Liverpool are deemed to be in a three-horse race to secure the England international's signature in January, with the Blues receiving the majority of the recent backing following his hat-trick against Newcastle.
Mario Balotelli
Favourites: AC Milan
A lack of form, an Employment Tribunal and a bust-up with Roberto Mancini all point to one thing - time for Manchester City to cut their losses. However, the Italian boss continues to back his compatriot, playing down a January exit. That has not put punters off backing a move to AC Milan to secure his services, while Juventus cannot be ruled out so long as their search for a striker rumbles on. Napoli have emerged as second favourites and, as ever, PSG are also available to back.
Nani
Favourites: Arsenal
Speculation has gradually started to build over Nani's future as he remains in the wilderness at Old Trafford. The winger has not played since November, having struggled to impress during his limited playing time this season. PSG were installed as the initial favourites to secure the Portugal international's services, but a flurry of money has seen Arsenal moved to the head of the market, with Walcott's future still very much uncertain.
Ashley Cole
Favourites: PSG
With Rafa Benitez admitting that Ashley Cole is likely to run his contract down at Chelsea, the January transfer market could prompt a bidding war if Europe's elite wish to steal a march in the race for his signature. Wealthy PSG, managed by former Chelsea boss Carlo Ancelotti, are expected to be in the mix. The Ligue 1 side are favourites ahead of another club managed by a former Chelsea manager - Jose Mourinho's Real Madrid, although Cole would surely seek assurances from his former boss that his future lies with the Bernabeu outfit. Cole's loyalty has been questioned in the past, with Manchester City and Manchester United available to back at slightly longer odds, while any MLS team is a multiple chance option.
Fernando Llorente
Favourites: Juventus
Following Fernando Llorente's announcement that he intends to leave Athletic Bilbao at the end of his contract this summer, we've opened the market on a potential January move for the Spain international. In pre-season, Llorente was jeered by Bilbao fans for daring to suggest he could run down his contract and since then the Spain international has struggled for game time, with his intention to leave the club now publicly confirmed. Italian champions Juventus are known to be in the hunt for a striker, and have expressed a strong interest in 27-year-old Llorente. However, Premier League clubs have been monitoring his situation, though, with Liverpool second favourites. Arsenal are also thought to be in the running along with north London rivals Tottenham.
Gareth Bale
Favourites: Real Madrid
Bale's future has attracted speculation ever since he announced himself on the European stage with his electric performances in the Champions League two seasons back. With Tottenham likely to be reluctant to allow one of their Premier League rivals to obtain the Welshman's services, Spanish giants Real Madrid and Barcelona head the betting. Luka Modric's plea for Bale to join him at the Bernabeu has seen odds on a move to the Spanish capital cut, although Andre Villas-Boas has since quashed talk of any such deal.
David Beckham
Favourites: PSG
Speculation has been rife as to where Beckham will be heading next following his decision to leave LA Galaxy. The former England captain was initially expected to make a move to the A-League in Australia, with Melbourne Heart installed the initial front-runners to secure his signature. However, PSG have since been backed into favourites following confirmation that the French outfit are interested. West Ham are now third favourites to secure the 37-year-old's lucrative signature with QPR not far behind as the two Premier League outfits attract the majority of the interest from punters, while Any Middle Eastern Club is a multiple chance option.
Falcao
Favourites: Chelsea
The Colombian striker will be near the top of the shopping list of any club with the financial clout to tempt Atletico Madrid to part with his services. Fernando Torres' shyness in front of goal has prompted talk of a move from Chelsea, with a part-exchange deal mooted. The Blues head the betting by some distance, while Manchester City are naturally linked with any world-class player along with fellow big spenders PSG. However, interest has tempered somewhat since Demba Ba arrived at Stamford Bridge.
Sky Bet's next club odds
Willian
Favourites: Tottenham
The Brazilian attacking midfielder is attracting plenty of attention thanks to his impressive displays for Shakhtar Donetsk in the Champions League. Tottenham head the betting with Andre Villas-Boas thought to be a keen admirer, while Chelsea, whose style of football should perfectly accommodate the 24-year-old, are second favourites. The main stumbling block in any move is likely to be Shakhtar's reluctance to let their star man leave, with the Ukrainian giants in a very healthy financial state and harbouring big ambitions, particularly in the Champions League.
Wilfried Zaha
Favourites: Man Utd
The Crystal Palace starlet is likely to be the subject of several bids this winter after a series of impressive performances in the Championship earned him a call-up to the England squad. Arsenal seemed the natural front-runners to secure his signature with Theo Walcott's future uncertain and Arsene Wenger's record of nurturing young talents. However, Manchester United have also attracted their fair share of backing, so much so that they now head the market. The rest of the Premier League's big names are considered in the running, with each available to back.
Joao Moutinho
Favourites: Tottenham
Tottenham boss Andre Villas-Boas is being backed to dive back into the market for midfielder Joao Moutinho, who he almost signed in the dying moments of the summer transfer window. Spurs are thought to be Moutinho's first choice, but the north London club may face stiff financial competition from PSG and Zenit St Petersburg, while Chelsea cannot be ruled out of the running. Capped 48 times by Portugal, Moutinho thrived under the guidance of Villas-Boas during their trophy-laden time together at Porto.