Chelsea forward Daniel Sturridge denies making contractual demands to Liverpool
Daniel Sturridge's representatives have denied he issued a string of demands to prospective new employers Liverpool.
Last Updated: 04/12/12 4:44pm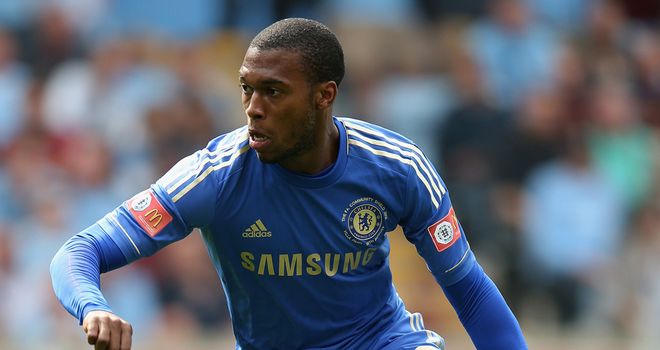 The England international is believed to be a January target for Anfield manager Brendan Rodgers after he failed to lure the 23-year-old north in the summer.
Sturridge reportedly asked for an £80,000-a-week salary plus assurances he would be played as a striker, having spent much of his career for club and country employed in a wide role.
But his representatives, Octagon, released a statement which read: "Daniel Sturridge does not conduct his business in public.
"He also does not make demands in any negotiation, with regards to salary or his playing position.
"Any contract between a club and a player has to be based on mutual agreement."
Sturridge has not played since the 2-1 loss to West Brom last month due to a hamstring problem.