Premier League: Mancini, Cazorla, Torres & QPR's lack of leaders up for debate
Mancini's mistakes, Cazorla's 'dive' and terrific Torres are debated on the new Podcast.
Last Updated: 10/12/12 4:39pm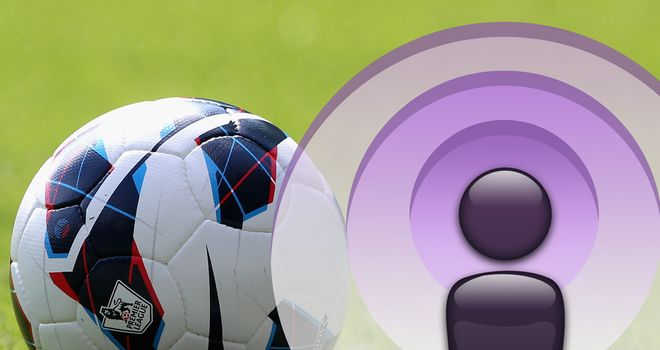 Simon Wilkes steps into the host's hot-seat and is joined by fellow journalists Jon Holmes and Tom McDermott, with the latter being a Manchester United fan basking in the glory of their thrilling derby victory.
The trio argue that Roberto Mancini got his selection wrong from the start in selecting maverick Mario Balotelli ahead of the talismanic Carlos Tevez - and feel the Italian could be heading for the Etihad exit door in January.
Holmes believes there is no need for panic in the champions' camp, though, as there is plenty of time in the season to bridge the six-point gap.
Everton's last-gasp win over Tottenham Hotspur also comes under the microscope, with McDermott feeling sympathy for Andre Villas-Boas after he received flak from some Spurs fans for his second-half substitutions.
The trio then turn their attention to Liverpool's fine win at West Ham United, where they left Upton Park with all three points despite playing without a recognised striker and having Jonjo Shelvey up front.
McDermott is not impressed with the current Reds line-up and asks what on earth has happened to Joe Allen's form - but Holmes and Wilkes defend Brendan Rodgers' side and feel a surge up the table could be on the cards.
Saturday's action is also debated, with Santi Cazorla's 'dive' at The Emirates getting Wilkes hot under the collar.
Fernando Torres' return to goalscoring form is also analysed, with Holmes keeping a lid on things by saying it is still early days for the £50million Spain striker on his road to redemption.
Have a listen to the Podcast here, then add your comment below.