Back to Brazil
With the World Cup returning to Brazil in 2014, recent years have seen home-grown players stay in and even return to the country. Daniel Storey examines the reasons why...
By Daniel Storey
Last Updated: 09/01/13 12:39pm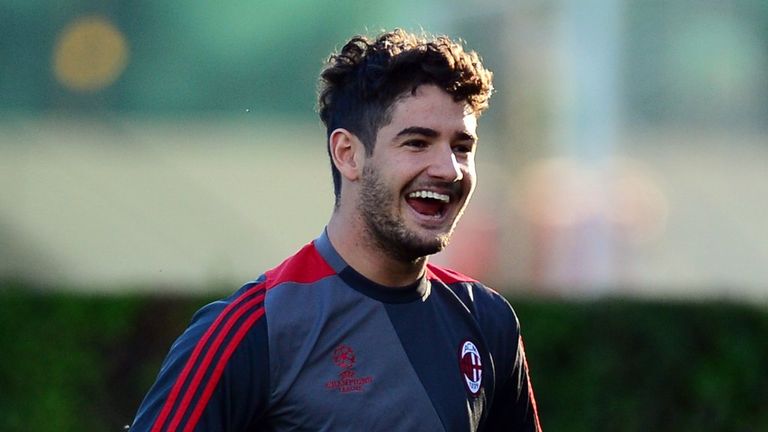 Although their great teams of the 1950s, 60s and 70s were almost entirely formed of home-based players, from the beginning of the 1980s Brazil almost exclusively became an exporter of footballing talent. Three of the greatest players of the decade in Zico, Socrates and Falcao were amongst the trailblazers of such a trend, with European clubs finally noticing the presence of an untapped resource that would be foolish not to explore.
Falcao was the first, becoming the highest paid player in world football when moving to Roma from Internacional in 1980 at the age of 27. Zico and Socrates both also moved to Italy, although at the age of 30 both were perhaps chasing the economic benefits of the last hurrah. Mirandinha, 28, was the first to move to England in 1987, gaining an almost instant cult following on Tyneside and inspiring Harry Enfield's Julio Geordio character.
As time progressed (which it is often prone to do), Brazilians moved to Europe at an earlier point in their careers, the increase in global scouting networks allowing Europe's largest clubs to recruit from the country (and indeed South America) whilst players were still in their formative years, evidently benefitting from reduced transfer fees in doing so. Moreover, these players then had significant resale value, perfectly emphasised in the case of Ronaldo. PSV may have spent £4.2million on an 18-year-old in 1994, but then sold him for more than three times the price two years later.
The technical coaching of, and passion displayed in, Brazilian youth players made them almost 'no-brainer' signings, and the route soon became a well-trodden path. Between 1994 and 2002 Brazil took part in three World Cup finals. Of the 33 starting players in those three matches, 29 were plying their trade in Europe at the time of the tournament. Of those 'other' four, Zinho was playing in Japan a year after the 1994 World Cup final, Junior Baiano went on to play in China and Kleberson went to Manchester United. Goalkeeper Marcos is the only player to start for Brazil in a World Cup final since 1970 to have not played football outside South America.
Now, after thirty years of consistent footballing migration, a change has been initiated. Brazilians are still taking the opportunity to leave South American shores, particularly for (as I recently discussed here) Eastern Europe, but in recent times players have opted to return home. And whilst this usually occurred for the last stages of the career (Ronaldo, Dunga, Romario), it now seems to be happening earlier. Ronaldinho, Fred, Jo, Vagner Love, Liedson, Luis Fabiano have all chosen to return home in the last two years, and last week Alexandre Pato signed for Corinthians. He is just 23.
Moreover, some of the country's brightest lights have chosen to remain in Brazil for a greater period of their footballing development. Neymar has thus far decided to stay at Santos and Leandro Damaio at Internacional, whilst Ganso moved from Santos to Sao Paulo this year rather than abroad. Neymar's 102 league games (and counting) compares with just 34 from Ronaldo before his departure for Europe. As an indicator of this, of the sixty players to be selected for the Brazilian national team squad in the last 12 months, 33 are based in Brazil.
Despite recent indications that growth had slowed slightly beyond expectation, the country's economic inflation is the largest factor behind such remigration. Growth in 2010 was a record 7.5%, which slowed down to 2.7% in 2011. Meanwhile two of Europe's most attractive football destinations, Italy and Spain, have become crippled by an ongoing recession that forced even football clubs (normally the last bastion of carefree expenditure) to tighten the purse strings. Over one hundred million Brazilians are now members of the 'middle class'. In a country such as Brazil, when more income is disposable, football clubs become a typical benefactor.
Whilst attendances have actually fallen, ticket prices have soared, and football clubs have felt the benefits of a huge increase in sponsorship deals and merchandising income. Last month Corinthians agreed a kit manufacturing deal with Nike worth $144.2million, the largest in Brazilian football history. This complements the deal with Government owned Caixa for a $14.9million per year shirt sponsorship deal, higher than thirteen Premier League clubs.
Boom years
The effect of the economic boom is two-fold. Firstly, the largest clubs can afford to pay the returning players far higher wages than could previously be made available but, and more importantly, Brazil's clubs are not now forced into the position of selling their stellar names for low prices, able to hold out for the largest fees for players. The balancing of books is not dependent on one glamour sale per season, and the fees have amplified for players often reaching high technical proficiency earlier than their European equivalents. Whereas Kaka cost AC Milan £5million in 2003 aged 21 (and by 2007 was the best player in the world), Lucas Moura (recently joining PSG from Sao Paulo) cost £35million and is a year younger. European clubs have been taught that they can no longer bully their South American counterparts.
It is this reason that has retained players such as Leandro and Neymar. Santos have demanded £40million for the latter, whereas Spurs have been consistently put off by the price tag on the former. The only option is to buy players even earlier - Chelsea paid Sao Paulo £6.5million for 17-year-old Lucas Piazon before he had even made an appearance in Brazil.
The alternative explanation for the return of players currently is far more romanticised than simple financial factors. In 17 months Brazil will host the World Cup for the first time in 64 years. Without visiting the country, it is impossible to imagine quite how huge a moment this is. You can take or leave your Olympics, but the World Cup? Back in the Maracana? Delicious.If England is the birthplace of the Laws of the Game and the grounding of the amateur ethos spirit, then Brazil is the home of style and grace, of passion and colour, of football engrained in the culture and very fabric of society. The entire population will rise as one and party for two weeks of carnival joy, so why wouldn't you want to be a part of this? Pele, Zico, Socrates, Garrincha, Tostao, Jairzinho, Romario and Ronaldo are just some names of greats that did not have the opportunity or honour of playing in a World Cup match in their home country, and every current Brazilian player will want to be involved in any way, shape or form possible.
Players will therefore look to join one of the highly-supported clubs such as Corinthians, Santos or Sao Paulo. They can enjoy a lifestyle with far-fewer restrictions than imposed within the European game, and far less imposition on diet, training and extra-curricular activities. They will look to impress the Brazilian public, so often pivotal in their effect on the national mood and therefore national squad selection. Rather than out of sight and mind, they are in the shop window for World Cup selection, and Luiz Felipe Scolari will see more Brazilian football than any other between now and June 2014. With a higher percentage of home-based players chosen than at any other point in the last thirty years, the plan is evident.
Football in the sunshine, played in front of worshipping fans. A national psyche that caters for footballers enjoying their private lives to the full without fear of media persecution. Significant wage structures and a league that is hoping to build on recent successes (Corinthians' World Club Cup victory, for example). And, as Sports Minister Aldo Rebelo stated: "The 2014 finals will leave a legacy of modern, comfortable stadia which will attract more fans back to the game. Sensible management, along with a new generation of directors, can only lead to an expansion of our football - as long as we also make sure that we maintain our technical mastery and enjoyment of the game."
A home World Cup around the corner for the first time in 64 years, providing a genuine opportunity to become immortalised for a generation and then play a part in the regeneration of the spiritual home of the game. In truth, it's difficult to see why they ever left.
This article first appeared on Football365.