Jose Mourinho fuels speculation he will return to English football next season
Real Madrid coach Jose Mourinho has given his clearest indication yet that he will return to England next season
Last Updated: 15/01/13 6:10pm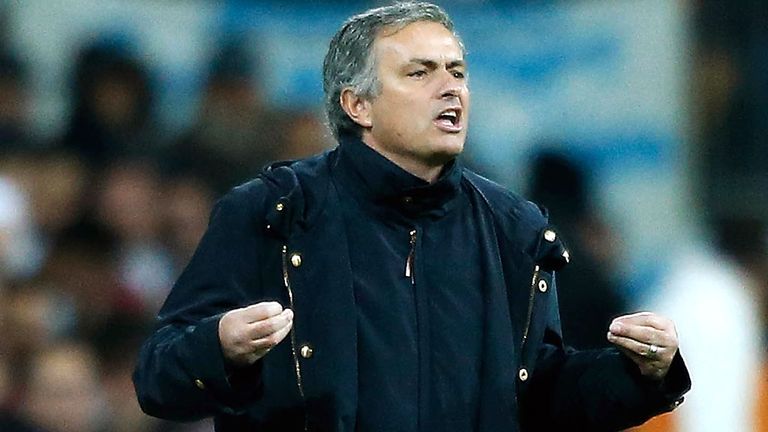 Mourinho has been under fire in Madrid in recent months with his side currently trailing La Liga leaders Barcelona by 18 points.
The former Chelsea boss has also endured a difficult relationship with the Spanish media, and he appears certain to leave the Bernabeu at the end of the season.
In a video message to the FA, which will form part of their 150th anniversary launch on Wednesday, Mourinho said: "There could not be a better place to go.
"In England you feel the real passion for the game. It's not just about passion for clubs, it's mainly about passion for football.
"My memories are great. I loved it from the first day to the last. I don't regret my last day because after that I was lucky enough to enjoy Italy and to have and enjoy some success there and also in Spain.
"But I know that one day I will come back because English football means a lot to myself."
Mourinho also spoke about the magic of the FA Cup - the last piece of silverware he lifted as Chelsea boss when Didier Drogba's late goal proved enough to defeat Manchester United.
"I know what I felt when I had to go up the Wembley stairs to get The FA Cup," he said.
"The FA Cup represents the passion of football. It represents clean football. It represents the good smell of football.
"If you are in England, you feel it. You feel proud to be in football - even in the worst moments.
"That's pure football. That's the football you play as a kid in the street transported through time and space into organised competition and into the real world of football."