Humble beginnings
On the day the Football Association launch the celebration of its 150-year anniversary we chart the journey of English football's ruling body from its humble beginnings. It's quite a ride...
Last Updated: 16/01/13 9:44am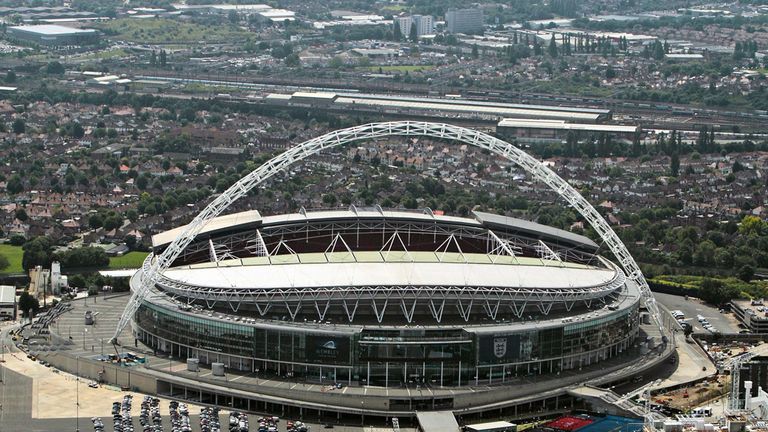 It is somehow strange that the origins of football came from a meeting of London clubs, most of which ended up playing rugby union. After all, the first league champions from the south were not crowned until Arsenal finished top in 1930.
Yet when England is dubbed the 'home of football' it is because of a meeting that took place at the Freemason's Tavern on October 26, 1863.
Present were representatives from Barnes, Civil Service, Crusaders, Forest of Leytonstone, N.N. (No Names) Club, the Crystal Palace, Blackheath, Kensington School, Perceval House, Surbiton and Blackheath Proprietary School.
Ebenezer Cobb Morley drafted the 13 rules, which included a stipulation that pitches be no longer than 200 yards long and nails would not be permitted to be worn on the soles of boots.
Rule book
It was the era of Charles Dickens, Abraham Lincoln was president, Lloyd George was born and Yorkshire County Cricket Club was formed.
In their own way, every one of those additional events were seismic in terms of how we live now - especially if you hail from the White Rose county.
Yet none has enveloped life in the way football has.
And - sometimes good, on other occasions bad - the FA has been at the forefront. There are numerous areas of which their contribution can be debated.
Their introspection allowed the world to sweep past either side of World War II, England's failure to take up invites to compete in the first three World Cups leading directly to embarrassment against the USA in 1950, and then humiliation - twice - against those Magnificent Magyars a few years later.
More recently political bumbling left the FA bereft of friends at the vote to host the 2018 World Cup, an expensive bid and thousands of travelling miles securing only one additional vote to their own.
In between there has been scandal, resignations, mistakes, cock-ups and sheer incompetence. Yet to focus on all that, and there is plenty to go at, would be to ignore all the superb work the FA has done.
There might be a legitimate discussion to be had over whether a rebuilt Wembley, at a cost of £798million, was really necessary.
New dawn
Or why it took so long to actually turn a 350-acre site near Burton into the £105million St George's Park coaching hub which may finally lift development of the English game to the levels France and Spain have benefited from for so many years.
But, as the FA consistently argues, their organisation is about so much more.
For each Vincent Kompany red card appeal there are scores of grassroots issues to be dealt with.
Look at the figures:
- Over 400,000 volunteers across the country.
- 7,000,000 registered players.
- 110,000 affiliated teams and 32,000 affiliated clubs.
- 6,500 FA Charter standard clubs.
- 300,000 coaches and 27,000 referees.
- Over 100 FA Tesco skills coaches working in local communities.
A not for profit organisation, the FA expects Wembley to be debt free by 2023.
It is this that the FA will be trying to showcase at the Connaught Rooms tomorrow, the location where that very first meeting was held.
An elaborate mosaic of the FA badge has been created which, in itself, highlights much of what the organisation is about.
For every messy Fabio Capello exit there is a dinner on behalf of the volunteers, who have help provide facilities for schoolchildren, most of whom will never get nearer to Wembley than watching it on TV.
For all the stardust of Brazil's arrival next month, there are new ways of playing for Under-11s to be agreed, that can be used on frosty January mornings when only hardy coaches and parents are in attendance.
And really, it is these people who benefit most from that historic meeting a century and a half ago.
It would be worth spending a minute considering that - at least until the next crisis hits.