FA charges Manchester United boss Sir Alex Ferguson over Tottenham comments
The FA has charged Sir Alex Ferguson over comments he made following Manchester United's 1-1 draw with Tottenham.
Last Updated: 02/02/13 5:12pm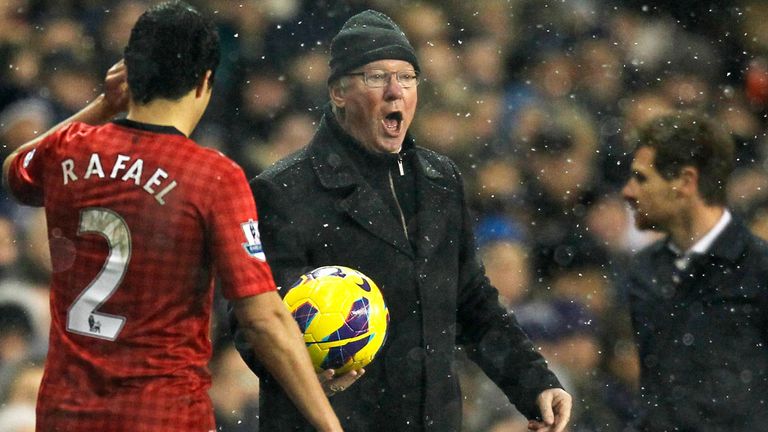 The United boss was incensed by referee Chris Foy's decision not to award a penalty to Wayne Rooney, although it was assistant referee Simon Beck who drew most of Ferguson's ire.
Ferguson said after the match: "There was no way the linesman was going to give that - he gave them everything.
"It was a clear decision. And he was 10, maybe 12 yards away from the incident and he doesn't give it. And yet he gave everything else."
Ferguson also alluded to a previous incident involving Beck, when he allowed a Didier Drogba goal to stand despite the player appearing to be offside when United were beaten 2-1 by Chelsea in April 2010.
Ferguson submitted his observations about the case on Friday and now the FA
have decided there is sufficient evidence to call the United boss to account.
A statement on the FA website read: "The FA has charged Sir Alex Ferguson in relation to post-match media comments made following Manchester United's game at Tottenham Hotspur on Sunday 20 January 2013.
"It is alleged the Manchester United manager breached FA Rule E3 in that he implied that the match official was motivated by bias.
"Ferguson has until 4pm on Friday 1 February 2013 to respond to the charge."