Paul Gascoigne thanks well-wishers as he enters treatment in United States
Paul Gascoigne has been admitted to a treatment centre in the United States, his management company has confirmed.
Last Updated: 05/02/13 6:36am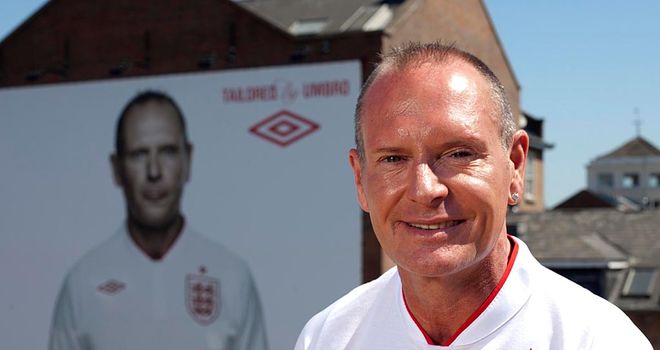 The former England midfielder's unsteady appearance at a function last week sparked new fears about his wellbeing after years battling alcoholism.
Gascoigne's agent publicly urged him to seek help, and after messages of support from the world of football the 45-year-old is now undergoing treatment for his condition.
A statement from his management company GamePlan Solutions read: "Alcoholic Paul Gascoigne has been experiencing a tough time of late.
"He has been asking for help and has willingly been admitted to a treatment centre in America. He has complex issues that are currently being dealt with by professionals.
"Paul has been extremely touched and overwhelmed by the generous offers of help and support over the past few days. He is motivated to fully understand and control his addiction problem under guidance."
Gordon Taylor says the Professional Footballers' Association will continue to offer Gascoigne support in his battle against alcoholism.
The organisation's chief executive said: "We have tried to support him throughout all his problems with rehabilitation at various clinics, with medical help.
"We are in regular touch with him and have been again. We go one step forward and two back at times and this is just the situation. If we are not careful, it is going to be akin to George Best. It is unfortunate, but we try to keep going."
Taylor defended the PFA against criticism on Twitter from former Manchester United goalkeeper Peter Schmeichel, who suggested the union should spend less time "getting great deals on cars" and more caring for the likes of Gascoigne.
"I can't think of a player who has had more support and constant help over a number of years than Paul," Taylor said.
"It is nice that people like Peter Schmeichel care about him, but they don't appreciate the work we have done for him, a lot of which has to be confidential."