Stoke chief expects new Premier League financial controls to be strictly applied
Stoke chairman Peter Coates expects the Premier League's new financial controls to be strictly implemented.
Last Updated: 10/02/13 11:47am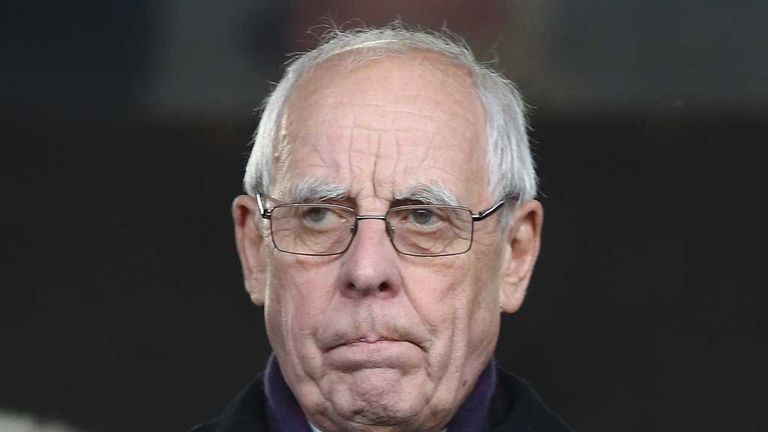 Under the new regulations Premier League clubs will not be permitted to make losses of more than £105m over three years, and will also be limited on the amount by which they can increase their total player wage bills - and breaching either measure could lead to points deductions.
Coates said: "The object is to make us sustainable - we have the richest league in the world by some distance, yet collectively we lose huge amounts of money which is not good and is a fair criticism. Essentially we are trying to put our house in order.
"By and large the majority of clubs want to stick by the rules, and will want to make it work.
"The Premier League will have a commission and oversee this, to take action where appropriate.
"Clubs also have to abide by UEFA Fair Play and ours is more liberal at the top end.
"It is work in progress, we will have to see how it goes, but I think it is one we will eventually all find is good and will adapt it as we go along."
Under the new guidelines, clubs whose total wage bill is more than £52m will only be allowed to increase their wages by £4m per season for the next three years, though that cap does not cover extra money coming in from increases in commercial or matchday income.
Coates believes this will allow teams coming up from the npower Championship a better opportunity to sustain life among the elite without suffering boom and bust.
"Promoted clubs are protected and have lots of headroom to increase their wage bill, so they are not going to be stopped trying to consolidate and grow, which is what we are trying to do all the time," he added.
"At the top end, we have had two newcomers in the last 10 years, with Chelsea, who are now a top European club, and Manchester City, but you are talking about a billion pounds.
"There are very few people who come into football and have a billion pounds, but you can put £100m a year in, which is a huge amount of money.
"You are still allowed to spend over £100m so long as it is in a way which is secure money, ie: it is not here today and gone tomorrow."