Transfer news: Sir Alex Ferguson hopes to keep winger Nani at Manchester United
Sir Alex Ferguson has revealed he hopes to keep unsettled winger Nani at Old Trafford.
Last Updated: 22/02/13 7:12am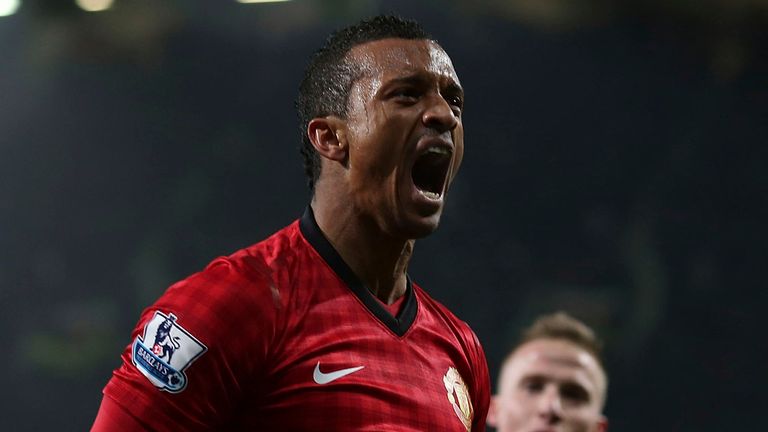 Although he initially flourished following Cristiano Ronaldo's world-record transfer to Real Madrid in 2009, for the past 18 months Nani's influence on United has waned.
There have also been wranglings over contracts, with the Red Devils apparently unwilling to offer the Portugal international the kind of terms he wants.
With 18 months left on his present deal, Zenit St Petersburg made an inquiry during the recent transfer window, while the completion of Wilfried Zaha's move from Crystal Palace next summer has been viewed as a clear signal of impending departure.
Yet Ferguson would be a reluctant seller.
"I would definitely prefer to keep him," said Ferguson.
"He is one of the best match winners in the game - and I am including the whole of Europe.
"He has scored the most incredible goals. The boy has a talent for winning matches."
Never was that more in evidence than on Monday, when Nani's emergence from the bench inspired United's FA Cup win over Reading.
The 26-year-old scored the Red Devils' opener against Brian McDermott's men, then provided the cross from which Javier Hernandez netted his 15th goal of the season to seal a home quarter-final with either Chelsea or Middlesbrough.
It is the kind of intervention that has been seen all too rarely at Old Trafford in recent times, even if Ferguson acknowledges injuries have not been kind.
"We sent him back to Portugal for treatment on a hamstring injury that kept him out for more than six weeks," the Scot said.
"Before that, he never had an injury.
"Now he is back. He is fit and training well.
"He is a consideration and it gives me a headache because Antonio Valencia has been a fantastic player for us and we also have Ashley Young and Ryan Giggs, so our options are fantastic.
"That puts us in a strong position."
Talks about a new contract have been ongoing for quite a while now without resolution.
The likelihood still appears that the player will choose to leave in the summer.
"We have been speaking to Nani's agent for quite a few weeks now but it is entirely up to the boy himself," Ferguson said.
"I would prefer to keep him until the end of his contract. He wants guaranteed first-team football.
"Performances like the other night can guarantee that.
"We are trying our best because he is such a match-winner."