Gareth Bale believes Tottenham have overtaken Arsenal as better side
Gareth Bale claims Tottenham are now a better side than Arsenal after overtaking their rivals in the quality stakes.
Last Updated: 24/02/13 11:28am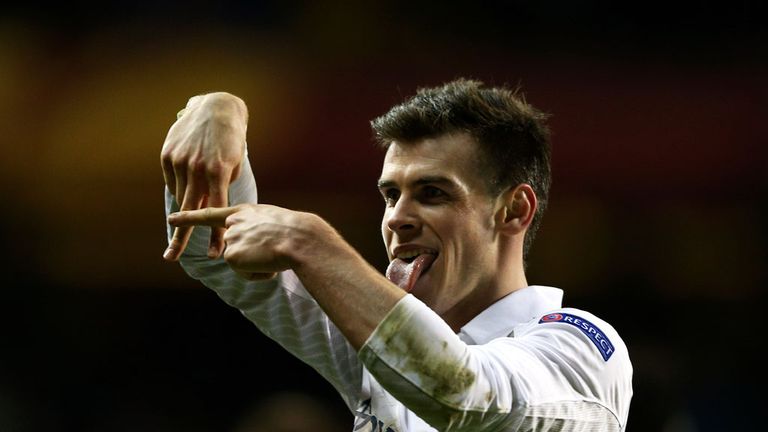 The north Londoners are on course to secure a UEFA Champions League spot after impressing this season under Andre Villas-Boas.
Bale, who has been integral to their form, scoring 17 goals in all competitions, believes they have pulled ahead of neighbours Arsenal, who have struggled for consistency this term.
The Welsh winger told The Sun: "I think five or 10 years ago Arsenal were always miles ahead of Tottenham. But that has changed in recent years.
"Over the past few seasons we have closed that gap and I think now we have overtaken them on the pitch. I think we have the stronger squad.
"Hopefully we can continue to do that as a club off the pitch as well, with the new stadium that is being built.
"But on the pitch and as a team now we are a lot more consistent and as a club we're moving in the right direction.
"Arsenal may say they are still ahead of us.
"But whatever people's opinions, I don't think anyone can deny we are up there fighting with them on merit now."
Free role
Bale, who established himself as a left winger at Spurs in recent seasons after moving from left-back, is enjoying the increased freedom being given to him by Villas-Boas this term.
He added: "Since I moved position over the last couple of years I've been getting double-marked on the left so it's been frustrating.
"Now I've been able to come inside with this free role and it's enabled me to enjoy my football, have more space and be able to do more things.
"All great players have had to evolve their games. When people become aware of you they try to stop the ball getting to you and double up on you.
"You always want to improve your game anyway and this has forced me to do so. It's been a challenge, I really enjoy doing it and I think I'm seeing the rewards now.
"I think the manager has to take a bit of credit. By giving me that free role he's given me the confidence to do what I'm doing now.
"I just want to keep doing it and keep learning. Hopefully there's still more to come."