Everton boss David Moyes targets FA Cup glory
Everton manager David Moyes believes this could be the year for his side to deliver in the FA Cup.
Last Updated: 09/03/13 12:02pm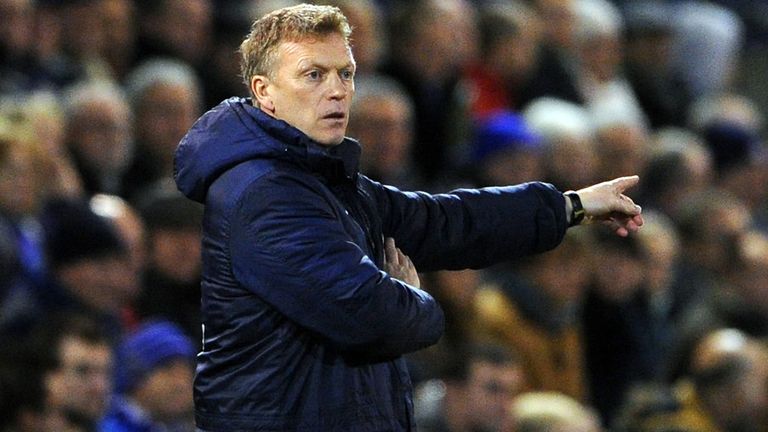 Everton, who last lifted the trophy in 1995, face Wigan on Saturday in their third FA Cup quarter-final appearance in five years, having reached the final in 2009 and the last four 12 months ago.
The closest Moyes has come to winning a trophy in his 11 years at Goodison was the 2-1 defeat to Chelsea at Wembley four years ago.
"I wouldn't say we are getting a better cup team but I think we are getting a team who are maybe finding a goal to win the games," he said.
"I couldn't turn around and say any of my cup performances have made me go 'wow, that was a great performance' but in a cup competition the most important thing is you get through.
"I think over recent years we have started to get a little bit closer to the final numbers in this competition and we will try to do so again this weekend.
"To get close to these things you have to be in a position to win the games and we have a chance with a home tie, which we have to make the most of.
"I think to win the FA Cup is something I'd love to do with the players because we've been at it a long time."
Leighton Baines is desperate to make up for the agony of the semi-final defeat to Liverpool 12 months ago.
"It is hard to explain because losing a semi-final is a blow and to lose to your biggest rivals made it worse," he said.
"It took a while to get past it and we were probably licking our wounds for a little bit but we are stronger for it and we don't want that feeling again.
"You draw on those experiences and emotions and use them as motivation."