David Bernstein says there will be no minute's silence at FA Cup semi-finals
There will be no minute's silence held for Baroness Thatcher ahead of the FA Cup semi-finals this weekend.
Last Updated: 11/04/13 10:52pm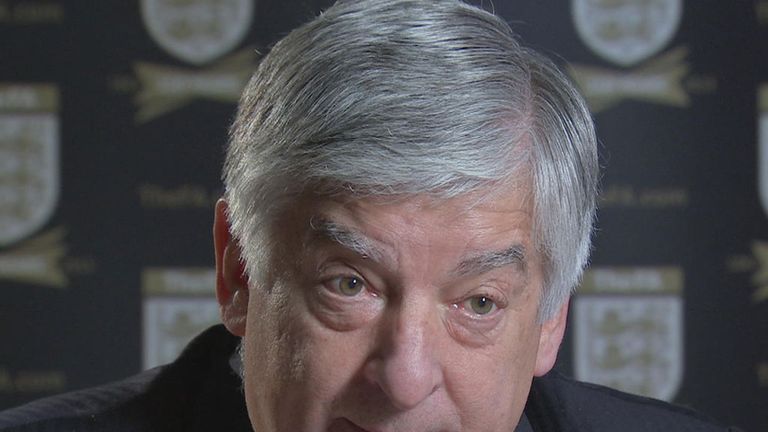 Bernstein says he has respect and sympathy for the former Prime Minister, who died earlier this week, but the FA will not stage a tribute before the games between Millwall and Wigan and Chelsea and Manchester City at Wembley this weekend.
Wigan chairman Dave Whelan called for a minute's silence to be held earlier this week.
But FA chairman Bernstein said at the Soccerex conference in Manchester: "We are an apolitical organisation and there will not be a minute's silence.
"I do have great respect and sympathy for Baroness Thatcher."
Bernstein, 69, who is stepping down as chairman in July due to the age limit on the post, used his closing speech at the conference to express disappointment with the speed of reforms of the FA's structure.
He said: "Let me be quite clear. During my term we have made only limited progress in this area. I did manage to have two independent directors appointed to the FA Board and they have already proved to be of real value.
"But otherwise changes in governance are still very much in the melting pot and being stirred very slowly.
"Our governance reform process is working on the principle of 'gradual change in due course' and I think as a consequence the whole game is missing an opportunity to better itself."
Taking off
Bernstein said one area of great success for the FA was in youth development and the opening of the St George's Park national football centre.
He added: "Youth development is an area which may have been neglected in the past, but this is now really taking off.
"Our professional clubs deserve tremendous credit for the way in which they have developed their academies and the whole game is building on that with the Elite Player Performance Plan.
"We do need to produce more and better players in this country and I believe this is happening. The challenge moving forward is for these players to be given the opportunity to perform at the highest level - the pool of English talent has to increase."