Champions League semi-final draw: Bayern v Barcelona, Dortmund v Real Madrid
The big two from Spain and Germany have been kept apart in the Champions League semi-final draw
Last Updated: 19/04/13 10:13am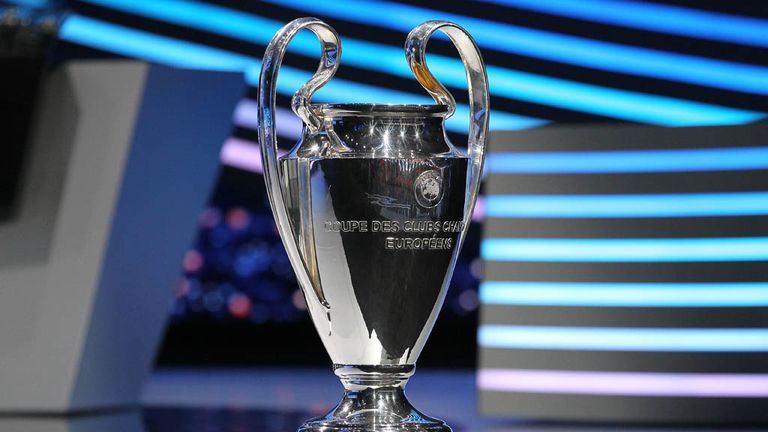 Bayern Munich were paired with Barcelona and Borussia Dortmund with Real Madrid when Friday's draw was made at UEFA headquarters.
And that leaves open the prospect of an El Clasico final or a meeting between the past two Bundesliga champions at Wembley next month.
Dortmund, the competition's last unbeaten side, beat Real 2-1 at home and drew 2-2 in Spain as both qualified for the knockout stages through Group D.
The first leg of their semi-final will take place in Germany on April 24 - 24 hours after Bayern host Barcelona in the first leg of their tie.
The return legs will take place the following week. Dortmund visiting the Bernabeu on April 30 and Barca taking on Bayern on May 1.
Bayern and Barca last met in the quarter-finals four years ago, the Catalans winning 5-1 on aggregate, and Bayern chairman Karl-Heinz Rummenigge is relishing the chance to take them on again.
"Barcelona are the benchmark for me in Europe. They have won the Champions League more than any other team in the recent years," Rummenigge told UEFA.com. "They are the best team in Europe at the moment, with fantastic attacking potential.
"We played them in 2009 and received a real thumping. I remember that game well and I don't really like to think about it, because it was quite painful to watch. However, it's a wonderful opportunity to show that we have improved a lot since then.
"I think we will see two very good games, played at the highest possible level. Furthermore, I think playing at home first is a slight advantage, contrary to the popular belief that it's a disadvantage.
"We saw that against Juventus, where people said that it might be a disadvantage. But we produced a great performance at home and that set the stage for the return leg and our progression into the semi-finals.
"I'm really excited that we will get to play the best team in Europe. I still feel Barcelona are the big favourites to win the Champions League."