Take Five
Echo & the Bunnymen frontman Ian McCulloch shares his dream five-a-side team in Take Five.
By Rachel Griffiths - Follow me on Twitter @SkySportsRachG
Last Updated: 15/04/13 3:11pm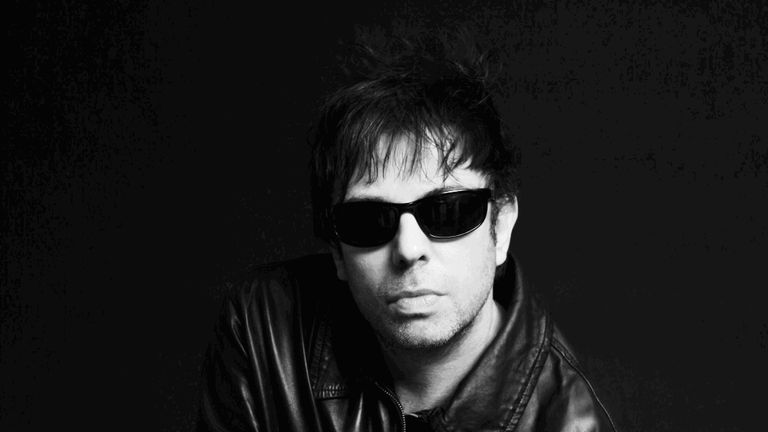 Ian McCulloch picks his dream five-a-side team...
Lifelong Liverpool supporter Ian McCulloch of Echo & the Bunnymen releases new album 'Holy Ghosts' this month.
Sky Sports caught up with the scouser as he named his "unplayable" Reds-themed dream five-a-side team in Take Five.
Jimmy Case (captain)
I've gone for a no-goalkeeper system, or a rotating goalkeeper system bringing in an outfield player. There's no goalkeeper we've ever had that I'd put in ahead of these five. I know Jimmy, I met him on Soccer AM years ago and we got on very well. He likes his indie kind of music. When he was playing he was my favourite player of that team, which included the likes of Graeme Souness and Kenny Dalglish. He was from Liverpool and I think he was an electrician playing for a non-league team when they scouted him. He just came out of nowhere and then he was playing for the European champions. There's none of that romance anymore, it's sad.
John Barnes
Barnes was the most naturally talented or gifted player I've ever seen play for Liverpool. He was unbelievable. When he came to Liverpool it just all changed. If we hadn't been banned from Europe because of Heysel I think we would have won every time. We would have been up there with Real Madrid in terms of wins. It was just the best football I've ever seen. I know John as well, he's a lovely bloke. I've known him for years, I can't remember how to be honest. I probably used to be a little bit bashful in front of him when I knew him early on.
Kenny Dalglish
He was the greatest legend that we ever had. I really like him, he's funny. It was difficult when he was manager recently because there was all the c**p going on with the owners. I think Brendan Rodgers has come in and he has got a plan, he's bought some good players.
Steven Gerrard
To me, he's the best player we've ever had, in terms of what he's had to do and what he can do. What he can't do is take a decent corner. If he reads this, he needs to stop taking corners. Be in the box to smash it in. Gerrard kept me going through all those years when I was thinking 'where's the joy in this?'. I was watching him. When the chips were down, the amount of times he saved us. As a human being he's so determined. The range of what he can do is incredible. It's not for nothing that Zinedine Zidane said he was the best player in the world - some of us knew that years before Zidane did. But it doesn't come much higher praise than Zidane saying that.
Robbie Fowler
He was the best finisher I've ever seen, although Lionel Messi's not bad. Headers, diving headers, little tap-ins and long range beauties. He represented us, that's why everyone loved him. It didn't matter that he was always in trouble. To me he's like a little shy lad who happens to be one of the greatest footballers you've ever seen. Alan Shearer was number nine for England and Robbie was at the same time and it was just something Shearer had when he played for England, he rose to the occasion, and Fowler never quite did.
Five songs Ian would have on in the dressing room to fire up his side...
Talking Heads - Once in a Lifetime
The Beatles - In My Life
David Bowie - Life On Mars
Frank Sinatra - That's Life
Iggy Pop - Lust For Life
Ian McCulloch releases the stunning 'Holy Ghosts', featuring two discs - a collection of orchestral re-workings of classic Echo & The Bunnymen tracks and a new studio album 'Pro Patria Mori' - on 22nd April 2013 on Edsel Records.