Benteke blunder?
With Christian Benteke adding a couple of million to his price tag after a well-taken treble on Monday night, John Nicholson wonders just how the Premier League's top clubs failed to spot the Belgian's obvious potential in the first place...
By John Nicholson - @JohnnyTheNic
Last Updated: 01/05/13 9:15am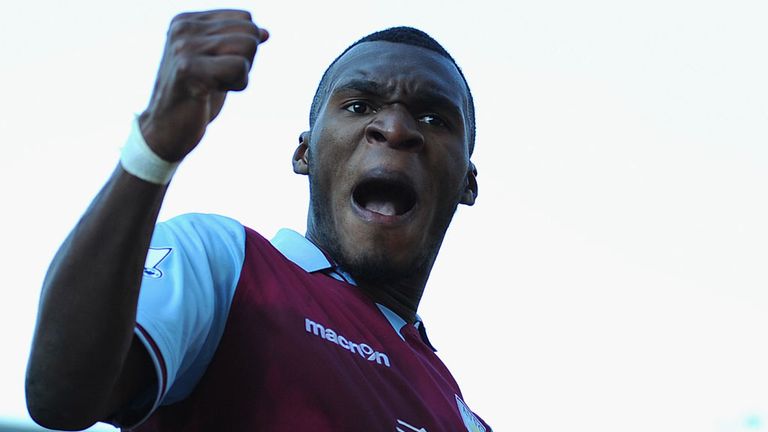 With Christian Benteke scoring 18 league goals so far this season for a struggling Aston Villa team, you'd have to wonder how many he might have scored if he was playing for a really good side.
Indeed, we might ask why isn't he playing for a top five side already? What is wrong with the elite clubs scouting systems that they couldn't see the value or the talent in a player who had scored close to 20 goals in Belgium last season?
Benteke's quality was obvious to anyone who cared to look and he has everything a player needs to succeed as a striker in the Premier League in terms of pace and physicality. Indeed, with the league becoming less and less tolerant of aggression, it's absolutely made for him to succeed in. He's a full international and yet still only commanded a price of around seven million.
Why didn't Spurs buy him? Why didn't Chelsea? Why didn't Arsenal? All of them badly needed additional strikers and I'm sure, with all due respect to Villa, he'd willingly have gone to a top five club for more money.
He was just over the Channel. Their scouts didn't have to fly for 12 hours to see him play and yet he slipped through their fingers and, now he's proven his worth, he'll cost them a fortune to buy from Villa. Undoubtedly, someone will now put in a big bid for him this summer but it really makes their scouting network look like fools.
Do the elite clubs have something against players who do well in what might be considered the minor European leagues or are they only interested in buying talent from the top of the tree that is already proven? Clearly, when money is no object, you can pursue that strategy but when you think Manchester City paid almost the same amount of money for Scott Sinclair as Villa did for Benteke, it seems an odd use of your resources to buy worse players for similar fees and then not use them because they're not good enough. All players are a gamble to some extent, so why not gamble on someone who is already an international and a regular scorer in his league instead of someone who, well, isn't.
This keeps on happening. It's not just with Benteke. Look how surprised people were about Hatem Ben Arfa and Check Tiote at Newcastle. Both players appeared on the radars of our 'elite' clubs last season, but why not when they were playing in France and Holland? Were Marseille and FC Twente too obscure? These players' qualities are and were obvious. People went on a lot about Graham Carr's scouting genius but really it's as much a testament to the paucity of scouting talent at other clubs that he was able to pick up so many decent players for so little money.
Is their strategy to wait until they bed into English football and then buy them for ten or twenty million more than they'd have had to pay 12 or 24 months earlier? When clubs needed a striker this season, the only reason they didn't buy Benteke must have been because they were not aware of him or didn't think he was good enough and that massively calls into question their judgement and their scouting capabilities, especially when you see some of the mediocre talent they do buy.
How hard can it be? Just look at the lists of the top few goal scorers in all the leagues across Europe, have them watched and then buy the ones that would work best in your side. Easy, you'd think. But apparently not.
A version of this story first appeared on Football365