Manchester United boss Sir Alex Ferguson rules out big spending spree in summer
Sir Alex Ferguson believes he only has to make minor changes to his Manchester United squad after regaining the title.
Last Updated: 03/05/13 3:27pm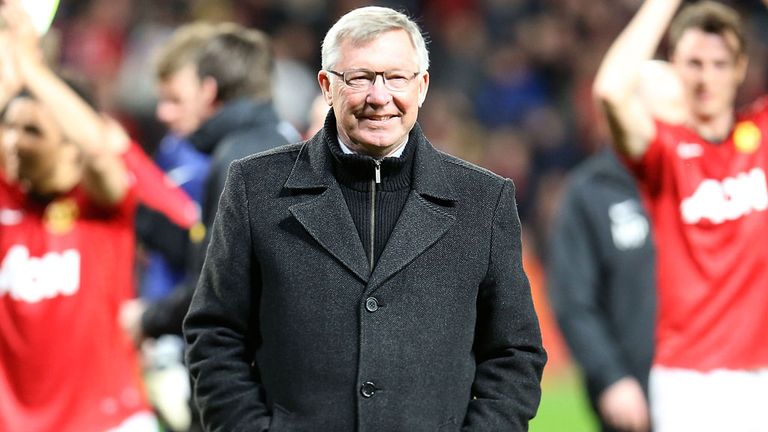 United secured the league crown with four games remaining this season as big-spending rivals Manchester City, Chelsea and Tottenham all failed to maintain their push for top spot.
United chief executive Ed Woodward admitted earlier this week that there was no need for a "major retooling" of the club and Ferguson has echoed this view.
"Tweaking is the right word, we will look at one or two bodies," said Ferguson.
"We have to take the fact that other teams are going to strengthen into consideration. You also have to consider ages of some players but in the main we know where we are in regards to players."
The Scot insists that too many new faces can unsettle a squad, but is confident he will be able to land the transfer targets he wants.
"We have great strength in depth," he said. "We don't want to confuse ourselves and have too many players. Any time I have asked the Glazers (Manchester United's US-based owners to sanction a transfer) they have delivered."
United's title success will not stop them from fielding a strong side against Chelsea on Saturday as Ferguson wants to be fair to the other teams who are chasing a top-four place.
"Chelsea are chasing a Champions League position too so we should be playing as strong a team as we can," he said.
"Chelsea have done fantastically over the last few weeks and they have reached the Europa League final so it should be a good game. We have not done well against them over the last few years.
"Hopefully we can put that right on Sunday, it is time for us to play with enthusiasm and enjoyment and try to finish off the season."