David Moyes backed to carry on Sir Alex Ferguson's good work at Manchester United
David Moyes' appointment as Manchester United manager has been greeted with widespread approval.
Last Updated: 09/05/13 9:10pm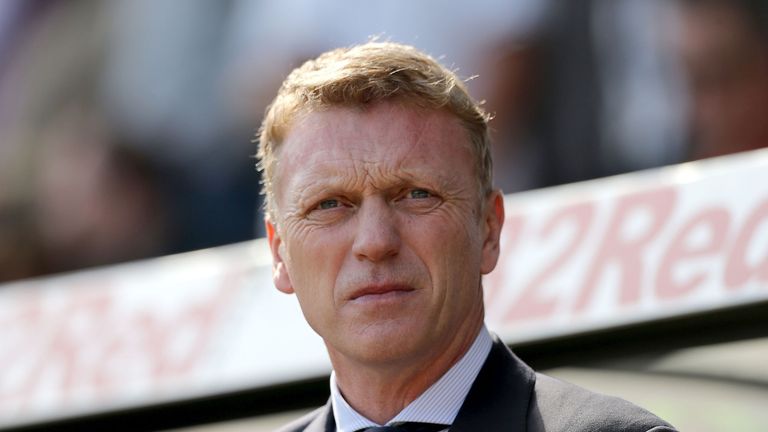 United confirmed on Thursday that Moyes would be Sir Alex Ferguson's successor after signing a six-year deal to take charge at Old Trafford.
He has spent the past 11 years as Everton boss and now faces a huge challenge to build on Ferguson's legacy and continue to deliver success to United.
However, it is a mission he will relish and there has been a lot of support for United's decision to hand the reins to the Scot.
England boss Roy Hodgson believes it will help Moyes that he will be able to call on Ferguson for advice.
He said: "I'm sure that being available for the new man he will be a Godsend in that respect because there is nothing he doesn't know about football and Manchester United.
"The amount of time he has given to younger managers in terms of advice and support, and the support he has given to the LMA (League Managers' Association) to protect those managers, you don't expect that from someone at the very top of his profession."
Sunderland manager Paolo Di Canio thinks Moyes deserves his chance to manage at the very highest level after proving himself over an extended period at Everton.
He said: "After 12 years at Everton, he has proved the quality and the style he has got because we all know you have to have a specific style.
"Manchester United is not only about a winning mentality, the style is important, and I think Moyes has proved he deserves to go one step forward and work at the top level.
"In my opinion, he's the right man - only time will tell if he is right, but in my opinion, David has done an amazing job in the last 12 years at Everton."
'He will compete'
Interim Chelsea manager Rafa Benitez expects United to carry on challenging for major honours with Moyes at the helm.
"He's a good manager. I think that he will have a very good team, so I'm sure he will compete at the top and he can win trophies with a big club," said Benitez.
"It's not easy to find someone like Ferguson, but he's a manager with experience in the Premier League. He knows the players, he knows the club and the Premier League. It could be a good appointment, but it takes time to say."
Aston Villa manager Paul Lambert reckons Moyes is the perfect choice to take over from Ferguson at Old Trafford.
He said: "Absolutely fabulous manager. I think if anybody can do it, and keep the continuity, David can do it. I think he will be able to handle it, no problem."
QPR boss Harry Redknapp added his support, saying: "It is a fantastic opportunity for David. He has worked hard for the last ten years at Everton. It is difficult to follow Sir Alex but it is good to see a lad like David, who has done his time in the lower leagues as well, get such an opportunity."
Former United defender Henning Berg believes Moyes is the ideal candidate to replace Ferguson and is interested to see if any Everton players will follow him to Manchester.
"David Moyes is a very good choice," said Berg. "He's very similar to Ferguson as a manager.
"He's shown at Everton what he can do with limited resources and he will look to lead the club in the same way.
"Of course he might want to bring one or two (Everton) players with him but I don't think there will be too many changes."
Longevity
Former England manager Steve McClaren, who worked under Ferguson as assistant manager, hopes Moyes will enjoy a long spell as manager.
He told Sky Sports News: "I think it's a fantastic appointment. He has a near identical work ethic, character, competitiveness to that of Sir Alex but he's got that longevity at Everton - to build a club and sustain that success year in, year out, at their level.
"The key thing is he will have Sir Alex at the side of him and if they get on, as I know they do, it's the master and the apprentice. He has to be open to that help. The experience Sir Alex has got will be invaluable.
"United had a plan. It's not about short-term success, it's not about sustaining it for the next one or two years, it's the next 26 years. He could be the next manager to do that. That's how they're thinking."