Premier League: Rafa Benitez claims Chelsea set for £100m summer spree
Chelsea will build on their Europa League success by going on a £100m summer spending spree, according to Rafa Benitez.
Last Updated: 16/05/13 2:46pm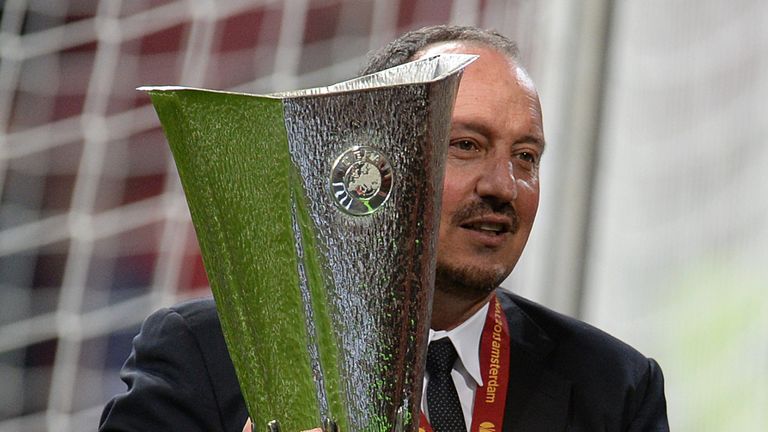 Having overseen the 2-1 victory over Benfica in his penultimate game in charge, Benitez expects there to be several new arrivals at Stamford Bridge during the forthcoming window.
"Chelsea will be much better next season because they will spend £100m and they will sign three or four players," Benitez told Spanish radio.
"They have good young players like Victor Moses, Eden Hazard, Oscar, Cesar Azpilicueta, David Luiz, Fernando Torres, Oriol Romeu; they are all improving and they all have potential.
"The foundation is already there. The future is bright for them."
Speculation has intensified that Jose Mourinho will return to the club this summer with reports he is due to leave Real Madrid, and veteran Paulo Ferreira is hoping the rumours becomes reality.
"It's not just me, I think everyone wants to see him come back," Ferreira said.
"This means titles and that is what the club wants. Nothing is better than him."