Jose Mourinho to leave Real Madrid at end of the season
Real Madrid have confirmed that Jose Mourinho will leave the club at the end of the season.
Last Updated: 21/05/13 12:10pm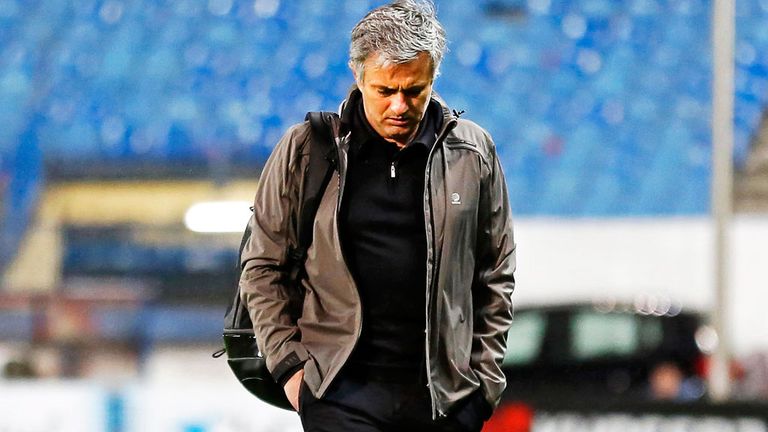 Mourinho is expected to take charge of Chelsea again this summer and Real paved the way for this move by allowing him to leave the Bernabeu by mutual consent.
President Florentino Perez told a press conference: "After the talks with our coach Jose Mourinho we have reached the agreement to end the contractual relationship at the end of this season.
"Both the club and the coach agree that it is the right moment to end this relationship.
"On behalf of the directors, I would like to thank Jose Mourinho for his hard work over the last three years."
PSG coach Carlo Ancelotti is believed to be lined up to replace him, but Perez insists no deal has been agreed with anyone to succeed Mourinho.
"We have not agreed any pre-contract with any coach," added Perez. "That is a job for the next few days.
"It is not an issue we will resolve tomorrow.
"I want to show my maximum respect to PSG, their president and all the clubs."
Perez also paid tribute to the word down by Mourinho at the Bernabeu despite a number of high profile bust-ups with players and the media.
"He is a very demanding coach, with himself and with the rest and this wears you down," continued Perez.
"The important thing is that we have recovered the level that we didn't have before."