Transfer guide
Brendan Rodgers will look to do deals that effect an improvement on Liverpool's seventh-placed finish, and if the club can add to the file marked 'Coutinho and Sturridge' rather than 'Allen and Borini' there are genuine reasons for optimism on Merseyside.
Last Updated: 14/06/13 11:33am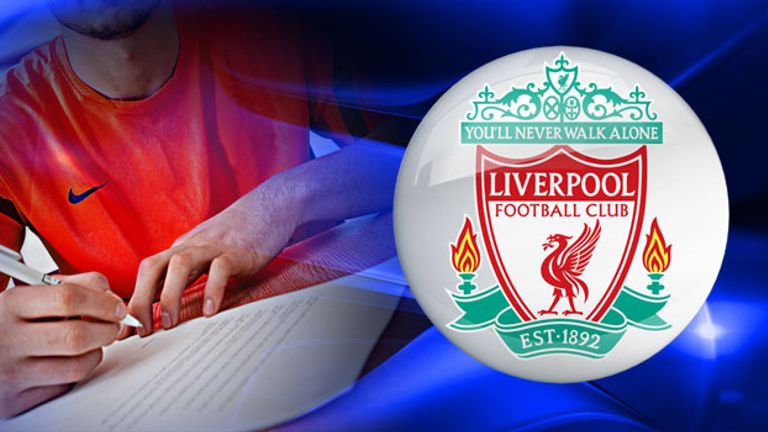 What's been said: "I believe there will be money to spend, in the areas that we want to improve, and that is going to be very important for us. The players have given everything this season. We are where we are and for us to improve we need quality - and that will take investment" - Brendan Rodgers.
The budget: Rumoured net spend of £20m.
What's needed: To sell Luis Suarez or not to sell Luis Suarez. That's the £40-50m question. If the rumours are true that Brendan Rodgers has only £20m to spend as the club tries to service large debts, then it's a no-brainer because this Liverpool side needs more than £20m of work to seriously compete for a Champions League place. If Suarez stays, that £20m will barely stretch to a new striker/winger (Iago Aspas) and a centre-half (Kyriakos Papadopoulos?) so ideas about signing Shakhtar Donetsk's £20m-rated attacking midfielder Henrikh Mkhitaryan (who would add much-needed goals from midfield and end an over-reliance on Steven Gerrard) and his ilk are pie in the sky.
The club showed in January that a fair amount can be achieved with £20m (certainly more than was achieved last summer for £28m) but a hell of a lot more could be achieved with £60-70m if a big European club was willing to take a punt on the Uruguayan. Suddenly a specialist left-back becomes a possibility along with an attacking midfielder and a genuine finisher to replace Suarez. Is it worth losing your talisman to sign three or four players worthy of a top-four push? Brendan Rodgers and the rest of his committee may have the Premier League's biggest decision to make this summer.
Ideal signing: If Suarez stays, then Ashley Williams would add necessary resolve in defence. If the Uruguayan departs, Liverpool could do a lot worse than raid their closest rivals. £20million for Romelu Lukaku or Javier Hernandez, anyone?
Sky Bet: With Luis Suarez 1/3 to be granted his wish to leave Anfield this summer and 4/5 to move to Real Madrid, punters are already backing potential replacements. The Reds are 9/2 favourites to sign Christian Benteke while Loic Remy (3/1) has also been backed to move to Anfield this summer. Liverpool are also favourites to sign Barcelona's pacey young winger Christian Tello (5/2) while a return to Merseyside for Xabi Alonso (3/1) has attracted support. However, Liverpool fans will be hoping that it is the 9/4 bet on Suarez still being at the club come the close of the transfer window that pays out. Transfer specials here
Release list: Tyrell Belford, Jamie Carragher, James Stephens, Danny Wilson
Read our up-to-the-minute live Liverpool transfer feed here