Transfer guide
There is an understandable suspicion that Alan Pardew may have spent much of his summer budget in January in order to fend off the threat of relegation. However, with Fabricio Coloccini set to return to Argentina and Papiss Cisse struggling at times last season, work is still needed.
Last Updated: 15/06/13 12:22pm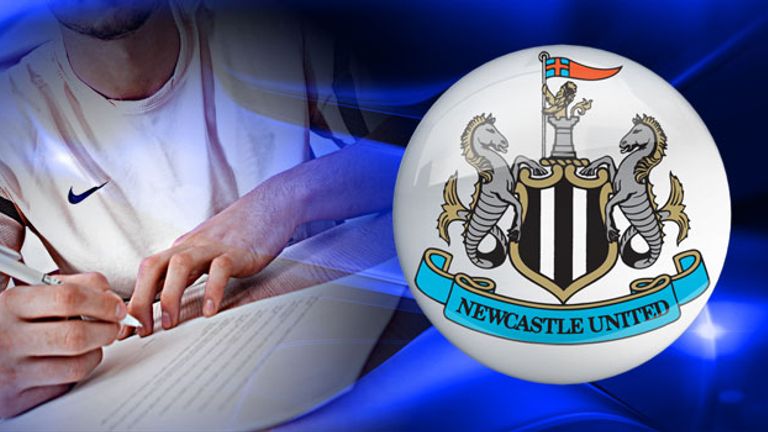 What's been said: "Myself, Mike and Derek all agree we should have bought one more senior player in here. For whatever reason, it did not happen. We have learnt from that, and that is what comes from the luxury which is the security of the owner. The owner has great faith in my ability and I have to reward that with what I think when we make an error and say we have made a mistake" - Alan Pardew.
The budget: Nobody is really sure, and there is a fear that a big chunk of the summer transfer budget was spent in their January shopping spree.
What's needed: The above quote is actually from December, but it is illustrative of the job Newcastle have to do this summer, after the sluggishness of last year almost proved very costly indeed. In truth, they probably need strengthening throughout the side - Fabricio Coloccini's uncertain future (he was persuaded to stay until the end of the season in January, but still seems keen on a move away) means they'll need at least one new central defender (Alex Pearce would be a cheap/free option), while another full-back or two might be handy. The decline in form of Chieck Tiote does suggest that a centre-midfielder or two would be required, but a solution for that would be to drop Moussa Sissoko back from the 'number ten' position he played in last season and replace him with Hatem Ben Arfa.
That would of course require at least one reliable winger to allow Ben Arfa to shift inside, which they probably need anyway - indeed, they could do with two, with Tom Ince and Mathieu Valbuena both mentioned - and all of this is before you consider Papiss Cisse. The Senegal forward was their only reliable striker last season, so there are two ways this could go - either someone will come in for him (and there is already talk of interest from Germany and Russia) or a player will have to be signed to support him. Andy Carroll could perhaps be the answer to both questions. As well as it being a potentially popular move with some sections of their support, it might actually be prudent for the team - it's where he feels most comfortable, and Newcastle do have a liking for a long ball. Logic!
Ideal signing: Bear with it, but Joleon Lescott. Would come at a premium, but with Captain Colo likely to leave and Lescott presumably unhappy with Matija Nastasic's prominence in the pecking order, the England defender could help solve the woes that saw Newcastle concede 68 league goals last season.
Sky Bet: Who heads out of St James' Park is likely to have a significant bearing on who comes through the gates. Papiss Cisse is heavily relied upon as leading striker but has been backed into evens to join Borussia Dortmund, who are expected to lose Robert Lewandowski, while free-spending Anzhi (3/1) have also been linked. If the Senegal striker departs then Andy Carroll would be a popular replacement, although West Ham currently head the betting to secure his services, while they are currently favourites to sign Loic Remy (2/1) and Darren Bent (11/10). The futures of Yohann Cabaye, who Manchester United are 5/2 favourites to sign, and Fabricio Coloccini have also attracted some attention but there is little indication of who their replacements would be. Transfer specials here
Release list: Steve Harper, Yven Moyo, Danny Simpson
Read our up-to-the-minute live Newcastle transfer feed here