Transfer guide
Paolo Di Canio was recruited after managing on a budget in the lower leagues, so the suspicion may be that Ellis Short expects a repeat. Good luck to him if so, because Sunderland require investment in a squad that looked seriously jaded at times last season.
Last Updated: 13/06/13 11:54am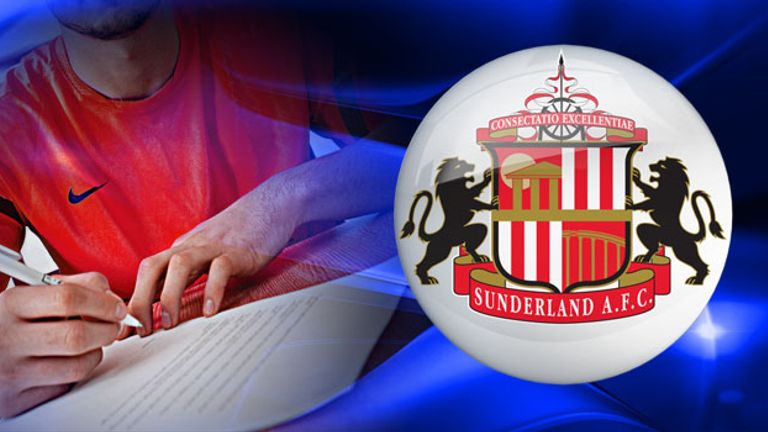 What's been said: "I think it is very unlikely that he will sign a new contract. Simon has obviously come to a point where he wants to step up a level and there is a lot of interest in him. He is very ambitious and wants to play in the World Cup, in Brazil, next year. It was a good thing that Sunderland stayed up and it is a fantastic club where he has had three great years. But it is maybe time to step up a level and play for a club competing for a European spot" - Nico Vaesen, Simon Mignolet's agent.
The budget: Perhaps not as bountiful as in recent years. Ellis Short has watched millions of his money trickle into the Sunderland coffers, and the squad that he is left with is does not exactly reflect these riches. Indeed, he got rid of basically the whole scouting staff in May. By bringing in a manager from the lower leagues, he may be looking for a little more parsimony. All the best with that.
What's needed: The question of transfer activity at Sunderland this summer might focus a little more on who is leaving, rather than who is arriving - both the players Paolo Di Canio wants to keep, and the ones he doesn't. Mignolet's stated intention to leave is hardly surprising, but it is probably a blow that it was made so public so early in the transfer window, weakening Sunderland's negotiating position rather. In addition, Di Canio's frequent comments about the lack of discipline in his squad suggests that he might wish to clear out some of the slackers.
When that is done...well, where to start? A good place might be to try and persuade Spurs to let them have Danny Rose, last season's best player, either permanently or on another loan, although that could be something of a long shot. Another striker would probably be a good idea, given Danny Graham's struggles when standing in for Steven Fletcher, while some defensive cover and a proper right-back would be handy, along with someone in central midfield and a wi...this might as well just read 'strengthen everywhere'.
Ideal signing: Rose was one of the few players to come away from England's U21 European Championship shambles with head held high, and the converted winger would be a fine permanent signing for Sunderland. However, even Rose may be out of Di Canio's budget.
Sky Bet: Turning Danny Rose's loan deal into a permanent one is considered the most likely move for Paolo Di Canio. Tottenham's winger-turned-full-back impressed during his season-long stay and is now 2/1 to sign for the Black Cats this summer. Struggles in front of goal imply the need to add to their attacking fire-power, but they have not been heavily backed to land any of the main transfer targets out there. Transfer specials here
Release list: Titus Bramble, Anthony Callaghan, Wade Joyce, Matthew Kilgallon, Ryan Noble, Adam Reed, Ben Wilson
Read our up-to-the-minute live Sunderland transfer feed here