Confederations Cup: Luiz Felipe Scolari celebrates Brazil win over Spain
Brazil coach Luiz Felipe Scolari believes his team are on the road towards winning the World Cup at home next year.
Last Updated: 01/07/13 9:40am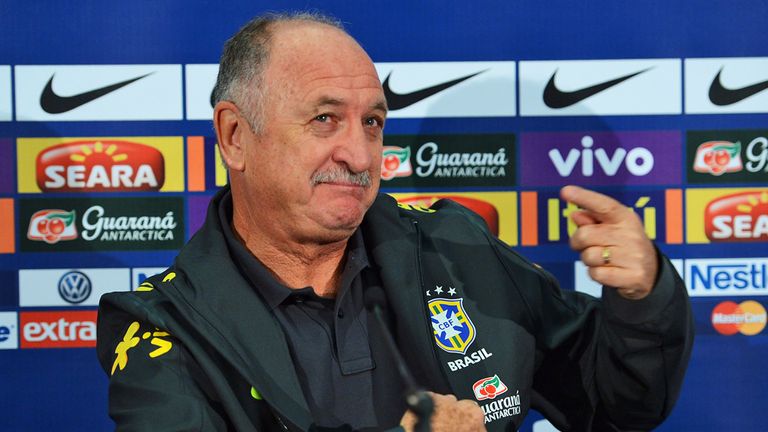 Two goals from Fred and one from Neymar saw off the world and European champions at the Maracana Stadium in Rio and gave Brazil their third successive win in the competition.
"I don't think I could feel any better than how I am right now," said Scolari.
"I thought that any positive result would be great and to beat them 3-0, that is much better than I imagined.
"But I also believe that overall, not only because of the score but the way we played, we had a very good match.
"Now I am able to dream that we have an idea, that we have a path ahead of us, and that we have a good team to play in the World Cup next year as equals with other strong contenders."
The tournament has been marred by anti-Government protests in Brazil and there were further demonstrations near the ground ahead of the game, but Scolari hopes Brazil's victory will help bring the country together.
"It was important not just for the football team but the whole country for obvious reasons," added the 64-year-old.
"But as far as the team is concerned, one thing that is important is that in the last 30 days we have beaten four former or current world champions: France, Uruguay, Italy and Spain.
"We are a team still being formed, facing a lot of difficulties and I think this win upgrades the team, giving us more confidence. It's something that will make us play in a different way."