Toure to make up for lost time
New Liverpool defender Kolo Toure is looking forward to becoming a full-time footballer again after two years of limited action.
Last Updated: 02/07/13 8:54pm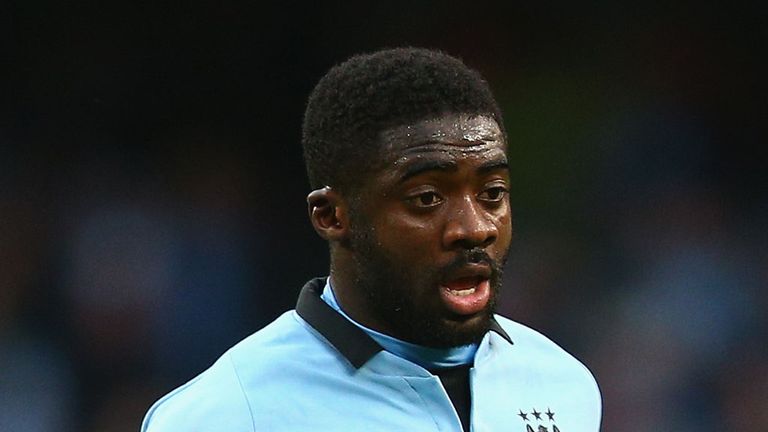 New Liverpool defender Kolo Toure is looking forward to becoming a full-time footballer again after two years of limited action.
The Ivory Coast international played just 29 league matches in the last two campaigns under Roberto Mancini at Manchester City and views his move to Anfield as the chance to make up for lost time.
"Liverpool have given me the chance to show that at 32 I'm still one of the best defenders, and I will fight for that," said the centre-back, who has officially signed for the Reds after his contract expired with City.
"These past two years of being 'part-time' have helped me refresh and be more hungry.
"I want to try and help Liverpool win trophies this season."
Great move
Toure leaves brother Yaya behind at the Etihad Stadium but he knew it was not an option for him to remain at the club.
"I haven't spoken to him yet really because he's been on holiday but he's going to be on his own there now," he added.
"I wish him the best but I knew I had to leave City. I've come next door and that's a great move for me."
Toure is seen by manager Brendan Rodgers as a short-term replacement for the retired Jamie Carragher.
He certainly has a wealth of Premier League experience, having played for Arsenal before his switch to City, but with Daniel Agger and Martin Skrtel still at the club he knows he will have to fight for his place.
"I am used to competition. When I came into Arsenal the competition was Sol Campbell, Martin Keown, Tony Adams - it was hard competition," he told the club's official website.
Great example
"The only way to improve a team is to make players fight for their place.
"I know Jamie Carragher left the club and that's the reason why I'm here. He was massive for this club, he was a great professional and a great example for me.
"I will try to do what he did but I think that's going to be really difficult. It adds pressure because it's always hard to replace a big, big player like Jamie.
"I'm looking forward to that because I like challenges. I like to lead when I'm on the pitch, I like to speak to the players and organise things."
Toure joined his new team-mates and fellow new arrivals Luis Alberto, Iago Aspas and Simon Mignolet for the first day of pre-season at the club's Melwood training ground before formally signing his contract.
"It's like coming to a new school," he said. "But as soon as I came, Steven Gerrard came up to me and told me that if I needed anything, I could come to see him - that shows the spirit and mentality of this club.
"The manager welcomed me when I came, and all the players as well.
"It's really important to be part of a team that has spirit and togetherness and that's what I see here. For a first day, I'm really happy."