Transfer news: Bayern Munich want to sign Thiago Alcantara from Barcelona
Bayern Munich boss Pep Guardiola has revealed he would like to sign Thiago Alcantara from his former club Barcelona.
Last Updated: 11/07/13 8:23pm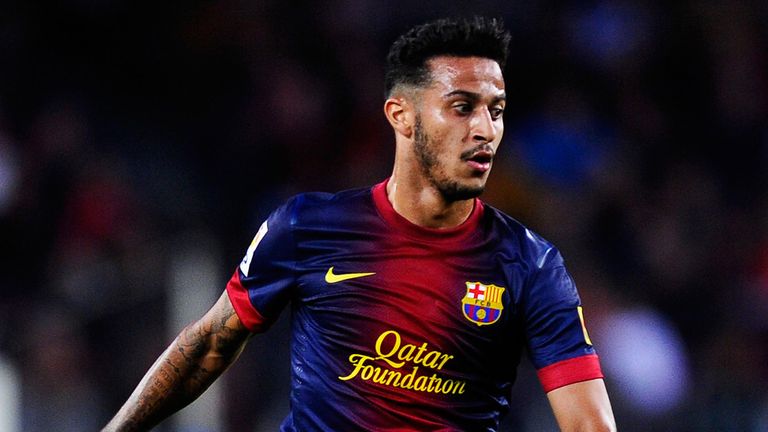 The 22-year-old Italian-born midfielder was linked with a transfer to Manchester United last week.
But Guardiola has made the Spain international his priority target, and the interest of the European champions may persuade the player to move to Germany.
"I want Thiago Alcantara," the new Bayern manager said. "I have asked. I don't know what will happen.
"I don't think that will be a problem. I spoke to club about my concept and told them why I want Thiago Alcantara.
"Thiago is the only player I want, that's what I told them. It will be him or no one. We have many players, but we need the special (quality) that Thiago Alcantara brings.
"The club will decide. I told them my opinion. Nobody will leave Barcelona, unless they feel they won't play much. He wants to play. That's why I proposed him to the club."