'Fit and well' John Terry relishing competition at Chelsea
John Terry is completely over his ankle injury and enjoying the challenge of proving his worth in pre-season training.
Last Updated: 22/07/13 2:19pm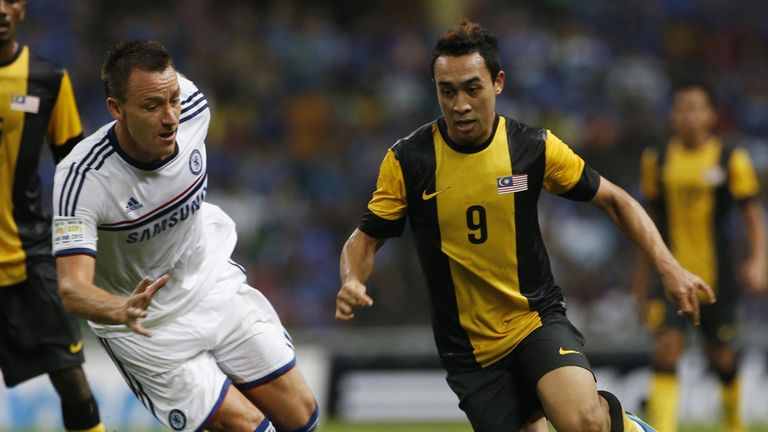 The Chelsea captain missed May's Europa League final after twisting his ankle during a league game at Aston Villa.
But Terry is now over the problem and, having been told by Jose Mourinho his place in the side is no longer safe, the centre-half has added motivation to perform on tour in Asia.
"I am fit and well," he told the club's website from Kuala Lumpur, where Chelsea beat a Malaysian XI 4-1 on Sunday.
"I had the injury on my ankle at the end of last season but I came back a week early to get some extra fitness under my belt, and I think that has served me well so far in training.
"It is a big pre-season for everyone and everyone wants to be in the team at the start of the season, and that is what we are aiming for.
"There are new young signings too, they are obviously hungry and with points to prove and they are fighting for places as well, and competition has been very good in training.
"The new lads have settled in really well and the quality is good, and these trips definitely help that because you are in each other's pockets all day every day, so it is a great opportunity for them to get to know the other players."