Arsene Wenger confident young Arsenal side will prosper this season
Arsene Wenger says his young Gunners will form the basis of a strong Arsenal squad, regardless of any new additions.
Last Updated: 02/08/13 3:22pm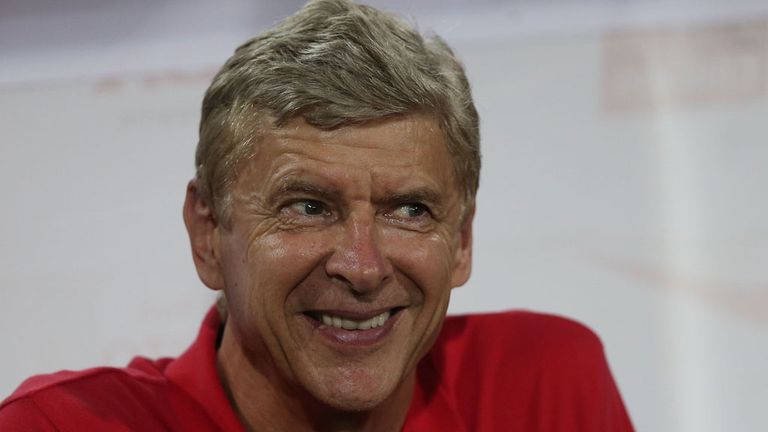 Arsenal are still targeting new players, following the remarks made by chief executive Ivan Gazidis who claims the club are in a position to make the most of their "new financial firepower".
Those who have been targeted by Wenger this summer include Gonzalo Higuain, Luis Suarez, Marouane Fellaini and Wayne Rooney.
Higuain has already left Real Madrid for Italian side Napoli, while the other three are still at Liverpool, Everton and Manchester United respectively.
But Wenger said: "We are still working on improving our squad but we have a base of young players who get a chance here and who started in the Premier League, such as (Wojciech) Szczesny, (Carl) Jenkinson, (Alex) Oxlade-Chamberlain, (Jack) Wilshere, (Aaron) Ramsey, (Theo) Walcott - that is unique, nobody else has done that.
"These players can have a special bond and they are on the way upwards, they are not over the hill.
"They will be better next year and that is why I am confident we will be stronger next season.
"We had a fantastic end to the season because we won eight of our last 10 (league) games.
"We have had a good pre-season and for the first time in recent seasons we have not sold any player (we have wanted to keep)."
However, the wage bill has been reduced thanks to the off-loading of Andrey Arshavin and Sebastien Squillaci and possible departure of Gervinho to Roma.
With the transfer window open until the end of August, Wenger has reportedly been handed £70m to spend on new players.