Transfer news: Manchester United boss David Moyes defends Everton double bid
David Moyes has claimed he would not have stood in the way of Leighton Baines and Marouane Fellaini leaving Everton.
Last Updated: 24/08/13 11:45am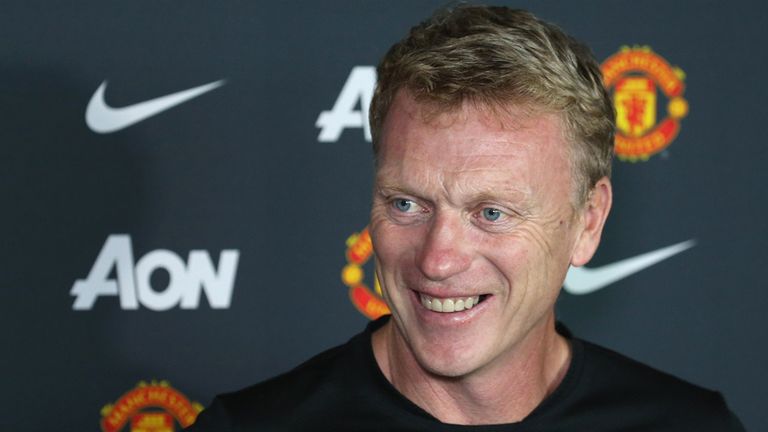 United recently had a £28million joint bid for the duo turned down, with Everton describing the offer as "derisory".
But Moyes feels a move to Old Trafford would benefit the careers of both players and urged Roberto Martinez not to stand in their way if they wanted to move.
"I definitely (have sympathy for Martinez)," said Moyes.
"But I also know if I had been Everton manager and Sir Alex (Ferguson) had come asking for Baines and Fellaini I'd have found it very difficult to keep them.
"I always thought the right thing to do was the right thing for players."
Moyes also defended the money that had been offered to Everton, insisting they were trading in a volatile and unpredictable transfer market.
"There's a mixed market at the moment. Nobody's quite sure where the price is just now," added the Scotsman.
"We've had offers for players which we think are quite small. I can see where other clubs might be thinking there's not enough value for their players as well.
"There is no disrespect whatsoever. I respect Everton greatly and speak with (chairman) Bill Kenwright most weeks."
Having so far failed to bring in the expected reinforcements, minds are starting to get focused at Old Trafford.
Real Madrid's Mesut Ozil, a one-time target of Ferguson's, is the latest to be linked, whilst Cesc Fabregas has not completely disappeared off the radar, with the Old Trafford hierarchy waiting to see whether the former Arsenal skipper keeps his place at Barcelona.
There has also been talk of an attempt to secure Juan Mata in exchange for Wayne Rooney, although United sources have poured cold water on such an idea.
Whilst many Red Devils fans would accept the swap willingly, it appears executive vice-chairman Ed Woodward intends to keep Rooney at Old Trafford.
The argument is that with both Woodward and Moyes new in their roles, a statement has to be made that players will have no more power than they did in the Ferguson era, and by allowing Rooney to leave, even if it was favourable for United, it would send out the wrong signals.
And Moyes feels Rooney still has a significant role to play, which could involve starting against Chelsea on Monday.
"Wayne has recovered and has a good chance of starting," said Moyes.