Manchester United boss David Moyes says signings not needed after Liverpool loss
David Moyes insisted after losing to Liverpool he would not be worried if Manchester United fail to make any signings.
Last Updated: 02/09/13 9:28am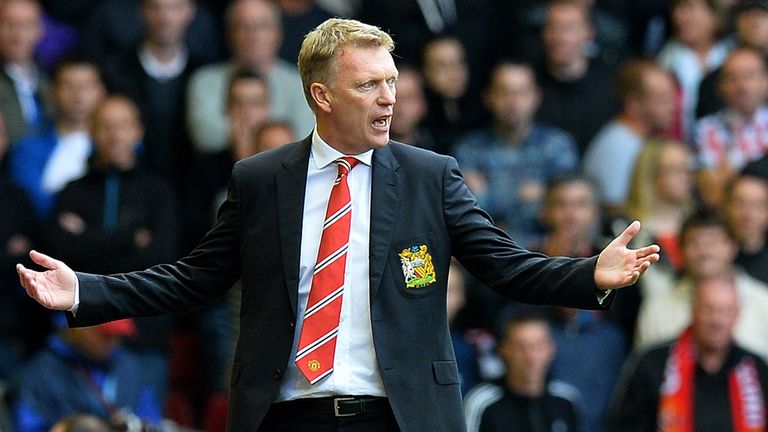 United suffered a 1-0 defeat at Anfield as Daniel Sturridge's early goal proved to be the difference between the sides.
Despite losing his unbeaten record as United manager, Moyes insisted after the final whistle that it was the best he had seen his side play since taking charge.
And while he will attempt to strengthen his squad before the transfer window slams shut on Monday, Moyes is happy with the options already at his disposal.
"I thought we played really well," Moyes told Sky Sports.
"Liverpool were resolute and made it hard for us to score. We maybe didn't quite create the best with the crossing. We got two or three opportunities in the second half and were just a little bit unfortunate that we didn't take them."
The transfer window closes at 11pm on Monday and Moyes added: "We will try and do it, but from what I saw of the players, I'm more than happy with the players I've got.
"I thought they played really well, probably the best we've played this season."
Phil Jones had to be replaced in the first half at Liverpool after landing awkwardly, but the extent of the damage has yet to be confirmed.
Moyes said: "He went over on his ankle when he fell and we will assess how bad it is."