Premier League: Arsenal's Olivier Giroud targets Golden Boot
Arsenal's Olivier Giroud has his sights set on the Premier League Golden Boot after his outstanding start to the season.
Last Updated: 16/09/13 1:54pm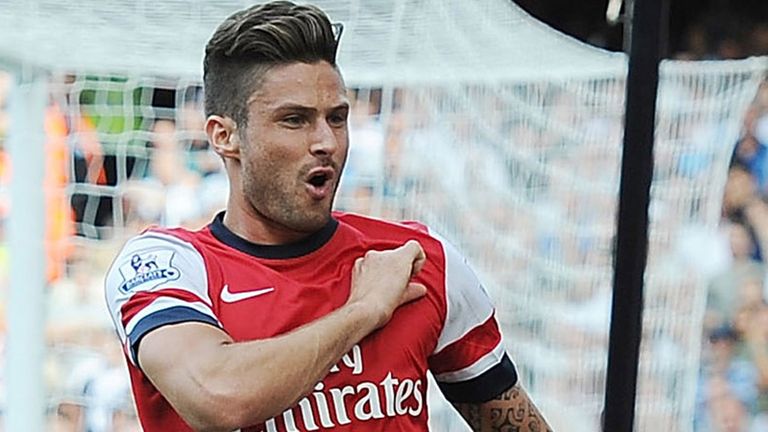 Whilst many feel the Gunners are short of a striker, Giroud has shown off his own credentials and is currently top scorer with four goals from four games.
Now the France international firmly believes he could be in line to finish on top of the goalscoring charts this season, and thinks the addition of Mesut Ozil will only help his cause.
"I must have a chance," said the Frenchman.
"I feel good and, with these players giving me chances, it has to be a possibility.
"That is something I aimed to achieve when I joined Arsenal. Now that we have Mesut Ozil, it can get even better."
Giroud would be the first Frenchman to claim the honour since Nicolas Anelka in 2009.