Trust needed
Manchester United's 1-0 win over Liverpool in the Capital One Cup at Old Trafford on Wednesday night saw David Moyes' side bounce back from their weekend defeat to rivals Manchester City, but Adam Bate feels the Scot is still battling to win the trust of supporters over his team selection
By Adam Bate - Follow @GhostGoal
Last Updated: 26/09/13 10:25am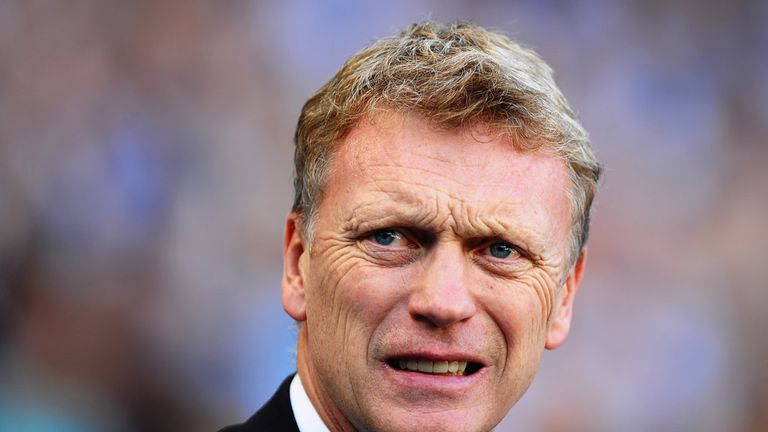 They don't really do crisis at Old Trafford. It's a trust thing. Twenty years of unprecedented success under Sir Alex Ferguson means panic has become something for other people to trouble themselves with. But a new manager changes things. Manchester United have a man in charge whose decisions can be questioned by supporters without the complaint necessarily appearing utterly absurd. After defeats at Liverpool and Manchester City the critics were clearing their throats, booting up the laptops and warming to the task.
How much pressure can a man who makes eight changes for a Capital One Cup third round tie really be under? Lots if you're David Moyes. Defeats tend to be a big deal at Manchester United so losing back-to-back away games was always going to be noted. The fact that they came against rivals Liverpool and Manchester City made it headline news. In particular, the manner of the 4-1 reverse at the Etihad - in which United were thoroughly outplayed - demanded an immediate response.
United got their win as a strong Liverpool side was beaten 1-0 thanks to Javier Hernandez's goal early in the second half. The home side had to withstand considerable pressure from Brendan Rodgers' team too. Indeed, Moyes found himself outflanked by his opposite number as Liverpool's 3-4-1-2 caused problems for United's narrow 4-4-2. No matter. United progress; Liverpool are out.
Doubts
And yet, doubts remain over team selection. Moyes may have the excuse of having worked weekends for thirty years but the mantra about needing to get to know his players will only suffice for so long. Claiming not to know where the kettle is might get you through the first week in a new job, but try it as your five-month anniversary approaches and you can be sure of disappointed looks from the girl you like in accounts.
Shinji Kagawa could do with some affection himself. Handed his first domestic start of the campaign, the Japan international and cause celebre for United fans hoping for more spark from their team could be forgiven for feeling nonplussed by his manager giving the ongoing impression that he is some sort of exotic creature he is yet to fathom. "Everybody tells me what a good player he is," said Moyes of Kagawa prior to kick-off with more than a hint of a man yet to be convinced.
Meanwhile, Wilfried Zaha waits patiently for his chance after an encouraging debut in the Community Shield and Phil Jones finds himself playing in midfield alongside Ryan Giggs. The player-coach is preferred to Anderson and Tom Cleverley but sees Wayne Rooney offered the captaincy instead. And then there is Jonny Evans.
Understudy?
Faced with one of the most dangerous front pairings the Premier League can offer, the Northern Ireland international produced the sort of performance that had you wondering why Moyes feels obliged to ask Rio Ferdinand to hobble around thrice a week. Is the former Everton boss labouring under the misapprehension Evans is a mere understudy? True in 2008 but something of a nonsense five years on. Learning to rotate effectively is imperative at United.
That's something that will surely come as the season progresses. The next five Premier League fixtures invite aspirations of 15 points, while earning a victory on the opening matchday of the Champions League buys room for manoeuvre in Europe. With Moyes having now used 25 players this season, perhaps he is feeling better placed to throw any number of them into the next must-win game. The time has come to believe in his players.
And, of course, they must believe in him too. While Ferguson made 11 changes to his team at this stage of last season's competition, that little thing called trust means Moyes will continue to be questioned far more readily. Results like the win over Liverpool on Wednesday night will go a small way towards changing that. And the sooner the better. After all, they don't really do crisis at Old Trafford. It's a trust thing.