Liverpool manager Brendan Rodgers praises "incredible" Steven Gerrard
Liverpool manager Brendan Rodgers has added to the praise heaped upon Steven Gerrard.
Last Updated: 17/10/13 7:23pm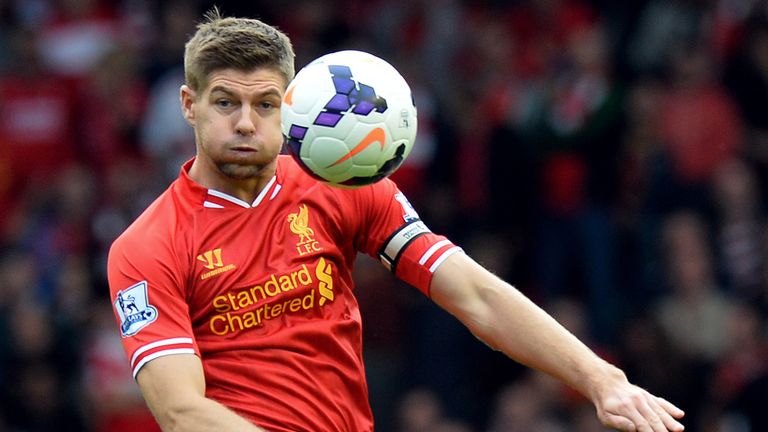 The England skipper played a crucial role in helping his country qualify for next year's World Cup in Brazil, scoring the second goal in the 2-0 win over Poland on Tuesday night.
Attention now turns back to the domestic top-flight, with Liverpool facing Newcastle at St James' Park in Saturday's lunchtime kick-off.
Much is made of Gerrard's leadership qualities but Rodgers was also at pains to emphasise that he is a "world-class player", with Gerrard requiring just one more goal to reach the century mark in the Premier League.
"It's remarkable really; you saw him in the (England) game during the week," said Rodgers.
"What gets lost with Steven sometimes is that people talk about him as this great captain and a great leader, and what people forget is that he's still a world-class player. He's got big talent.
"He scored what you would probably say was a typical Gerrard goal the other night - breaking forward with power and pace and just when it looked like it was getting away from him, he reached and got his toe to it with a great finish.
"It's something I've been fully aware of since I've been here. He's probably the best player that I've ever worked with at tempo.
"The quality he can play with when the tempo is really high in a game is incredible.
"He's a remarkable man and a remarkable captain. England should be honoured to have someone like that represent them on and off the field and he's still got a number of years left in him yet to turn in great performances."